رسالہ قشیریہ :اسلوب و منہج کا ایک مطالعہ
Al-Risālah al-Qushairiyyah: A Methodological Study
Keywords:
Al-Qushayrī, al-Risālah, methodology
Abstract
Al-Risālah al-Qushairiyyah written by renowned Scholar and Sufi Abū al-Qāsim al-Qushayrī, (376AH-465AH) has been a most widely disseminated hand book of Sufism. This article studies the methodology adopted by al-Qushayrī in the referred Sufi manual. It finds that al-Qushayrī has used Quran Ḥadīth, Sufi manuals, dictionaries, poetry, Sufi sayings and other means to prove his claims in al-Risālah. Al-Qushayrī emphasizes on Sufis to follow the path of Islamic Sharīʻah. While discussing different issues al-Qushayrī mentions diverse opinions of the scholars and Sufis on the relevant subject and then presents his own views. For example, in the chapter on music after discussing the permissibility of music according to Sufis al-Qushayrī pronounces it better to avoid it.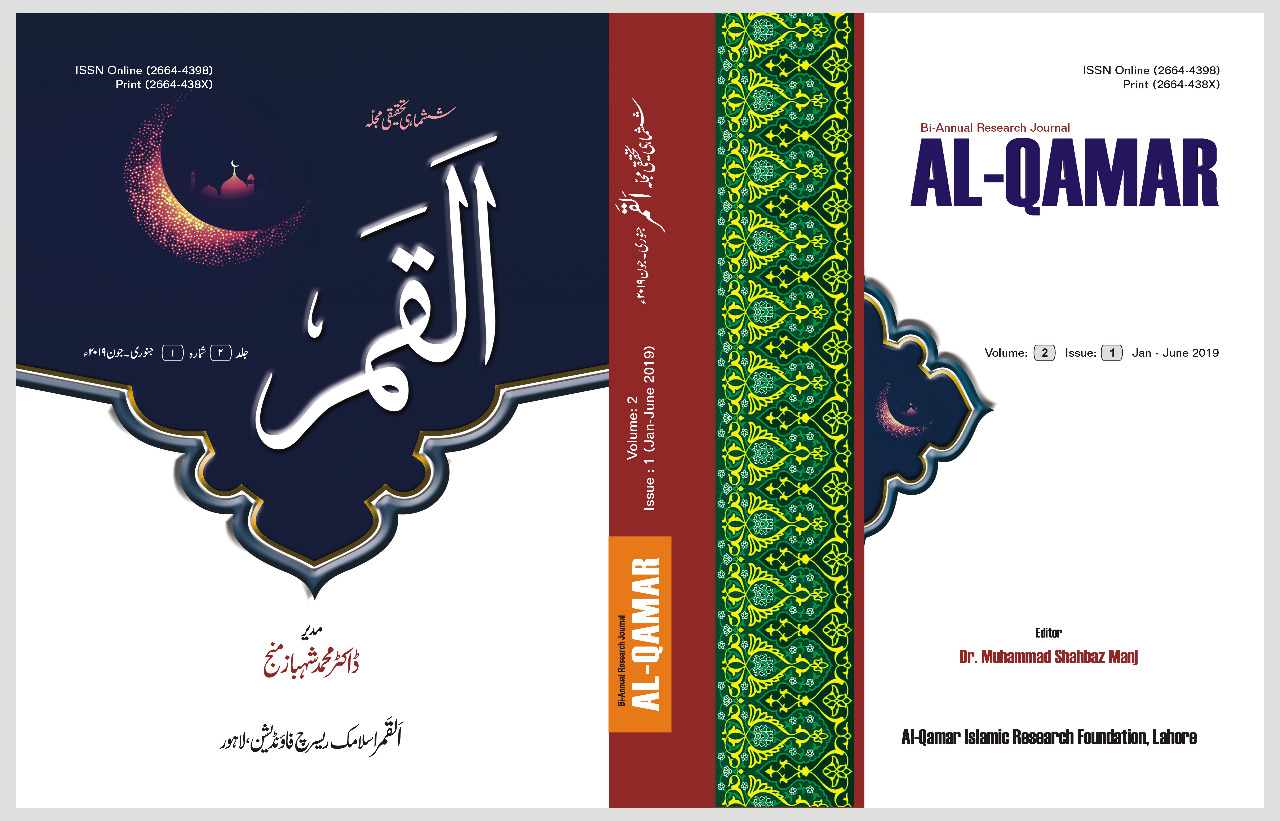 How to Cite
Muhammad Naveed Iqbal, and Dr. Muhammad Karim Khan. 2019. "رسالہ قشیریہ :اسلوب و منہج کا ایک مطالعہ: Al-Risālah Al-Qushairiyyah: A Methodological Study". Al-Qamar 2 (1):267-72. https://alqamarjournal.com/index.php/alqamar/article/view/104.
Copyright (c) 2019 "Al-Qamar"
This work is licensed under a Creative Commons Attribution 4.0 International License.