القراءات القرآنية في تفسير الجلالين : سورة الكهف ، مريم و طهٰ ، أنموذجاً
Qur'ānic Readings in Tafsīr al-Jalālayn: Surah al-Kahf, Maryam and Tahā as an Example
Keywords:
Qur'ānic Readings, Tafsīr al-Jalālayn, Surah al-Kahf
Abstract
This study discusses in detail the varied Quranic recitations in tafseer Aljlalian by Jalāl al-Dīn al-Maḥallī and Jalāl al-Dīn al-Suyūtī. The study begins with a brief about definition of recitations established categories. Terms and condition of Qirā'at, the study covers 19 controversial themes over which Quran differed due to their respective understanding of the varied recitations.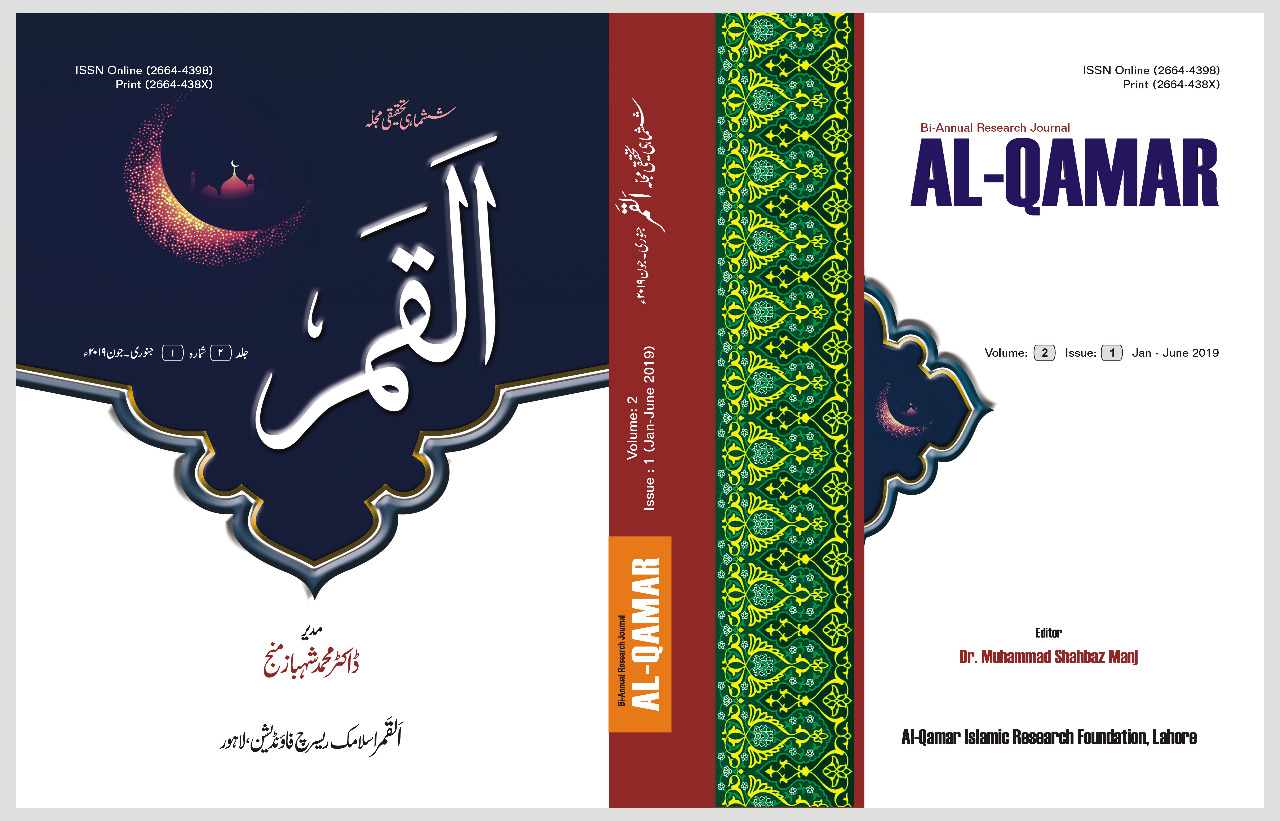 How to Cite
Dr. Abdul Saboor. 2019. "القراءات القرآنية في تفسير الجلالين : سورة الكهف ، مريم و طهٰ ، أنموذجاً: Qur'ānic Readings in Tafsīr Al-Jalālayn: Surah Al-Kahf, Maryam and Tahā As an Example". Al-Qamar 2 (1):55-68. https://doi.org/10.53762/alqamar.02.01.a05.
Copyright (c) 2019 Al-Qamar
This work is licensed under a Creative Commons Attribution 4.0 International License.