التعلیقات السلفیۃ میں عطاء اللہ حنیف بھوجیانی کا اسلوب و منہج :ایک تحقیقی مطالعہ
Methodology of Atāullah Ḥanīf Bhūjiānī in Al-Tālīqāt al-Salafia: An Analytical Study
Keywords:
Ḥadīth commentary, Bhūjiānī, methodology
Abstract
Commentary of the collection of prophetic traditions has been very revered work in the science of ḥadīth. Every collection included in the most celebrated six corpses of ḥadīth has several commentaries in different languages. An important work from the commentaries of one of these collections named "Sunan al-Nisāʻī" is "Al-Tālīqāt al-Salafia" penned by an Indo-Pakistani scholar Atāullah Ḥanīf Bhūjiānī. This article studies Bhūjiānī's mythology in the referred work. It gives a comprehensive account of his understandings of narrators of ḥadīth, Jarh wa al-Taʻdīl, Mukhtalif al-Ḥadīth etc. It explores that the commentator, in general, very nicely deal with the relevant discussions but his work has number of flaws regarding the study of traditions in the contemporary context. To make the work most beneficial in the present scenario it may be revisited.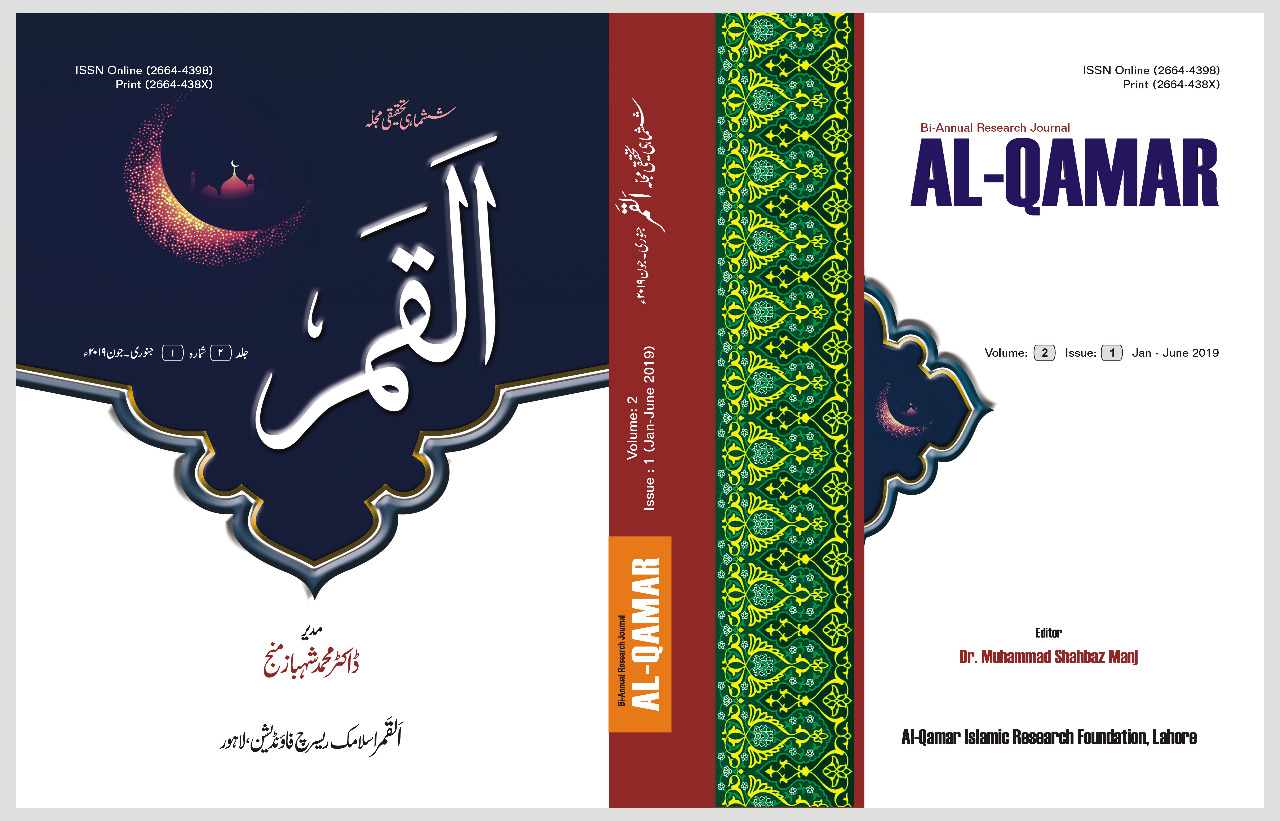 How to Cite
Asma Bibi, and Dr Muhammad Shahbaz Manj. 2019. "التعلیقات السلفیۃ میں عطاء اللہ حنیف بھوجیانی کا اسلوب و منہج :ایک تحقیقی مطالعہ: Methodology of Atāullah Ḥanīf Bhūjiānī in Al-Tālīqāt Al-Salafia: An Analytical Study". Al-Qamar 2 (1):35-70. https://alqamarjournal.com/index.php/alqamar/article/view/178.
Copyright (c) 2020 Bi-Annual Research Journal"Al-Qamar"
This work is licensed under a Creative Commons Attribution 4.0 International License.