انقلابِ ایران پر علی شریعتی کے اثرات: ایک جائزہ
Impact of scholarly thoughts of Alī Sharīʻtī on Iranian Revolution: An Overview
Keywords:
Alī Sharīʻtī, thought, Impact, Iranian revolution
Abstract
This research article presents an overview of scholarly thoughts of renowned thinker of the twentieth century, Alī Sharīʻtī on Iranian revolution. He is hailed as great Muslim scholar, thinker and intellectual. His thinking and writings are based on rationality and enlightened moderation. The revolutionary leaders of Iran set their political roadmap and strategy in light of his great vision.  In Post revolution phase, his thoughts were considered as yardstick in establishment of new form of political government system. He was great critique of western civilization as he proposed Muslim civilization as its substitute.  Alī Sharīʻtī contributed significantly the similar role in political awakening of Iran as Allāma Iqbāl did in Muslim struggle for creation of new state in the sub-continent.  His vision and thoughts were guiding principles for reforms in social, educational, cultural and economic sphere of Islamic Republic of Iran.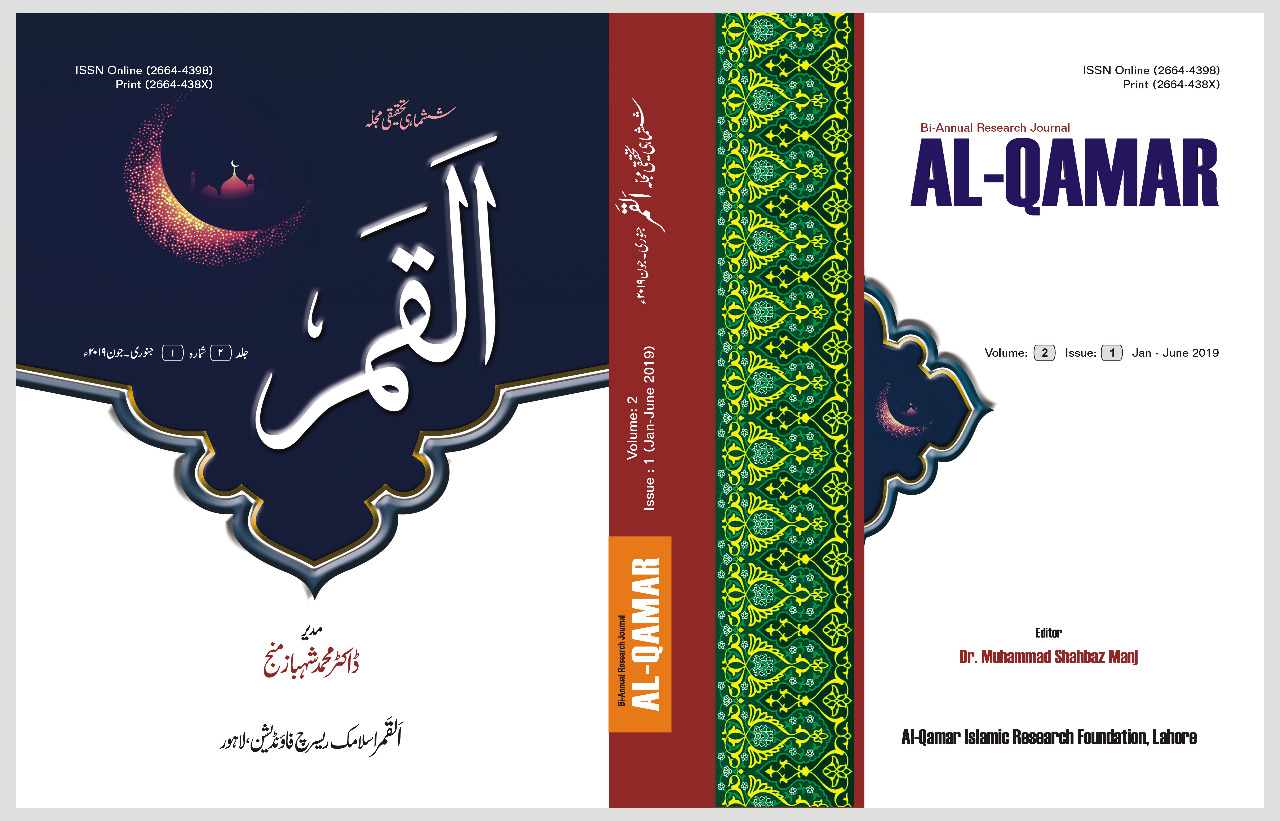 How to Cite
Misbah Fatima, and Dr Muhammad Akram Rana. 2019. "انقلابِ ایران پر علی شریعتی کے اثرات: ایک جائزہ: Impact of Scholarly Thoughts of Alī Sharīʻtī on Iranian Revolution: An Overview". Al-Qamar 2 (1):89-106. https://alqamarjournal.com/index.php/alqamar/article/view/194.
Copyright (c) 2020 Bi-Annual Research Journal"Al-Qamar"
This work is licensed under a Creative Commons Attribution 4.0 International License.