اسلام میں خواتین کے حقوق اور سماجی رویہ : مارٹن فارورڈ کی آرا کا تنقیدی جائزہ
Women's Rights and Social Attitudes in Islam: A Critical Review of Martin Forward's Opinions
Keywords:
Martin Forward, women rights, Islam, Sub-continent
Abstract
This article studies Martin Forward's opinion on women's right in Islam. Analyzing his "Muhammad: A short Biography ", it finds that, in his views, there are prejudices and misconceptions about women's rights in Islam. Women are not abused everywhere even in subcontinent as mentioned by Forward. The causes of the problem are diverse.  For example, the Islamic society of the subcontinent is entangled in Hindu customs on the one hand, and the feudal, system on the other. Inheritance has been completely eradicated due to which sometimes issues like marriage of a woman to the Quran for the sake of property come up. However, with regard to the issues that exist, there is a need for the Government and Muslim individuals to abandon non-Islamic customs and practice Islamic law, and to faithfully fulfill the rights that Islam has given to women.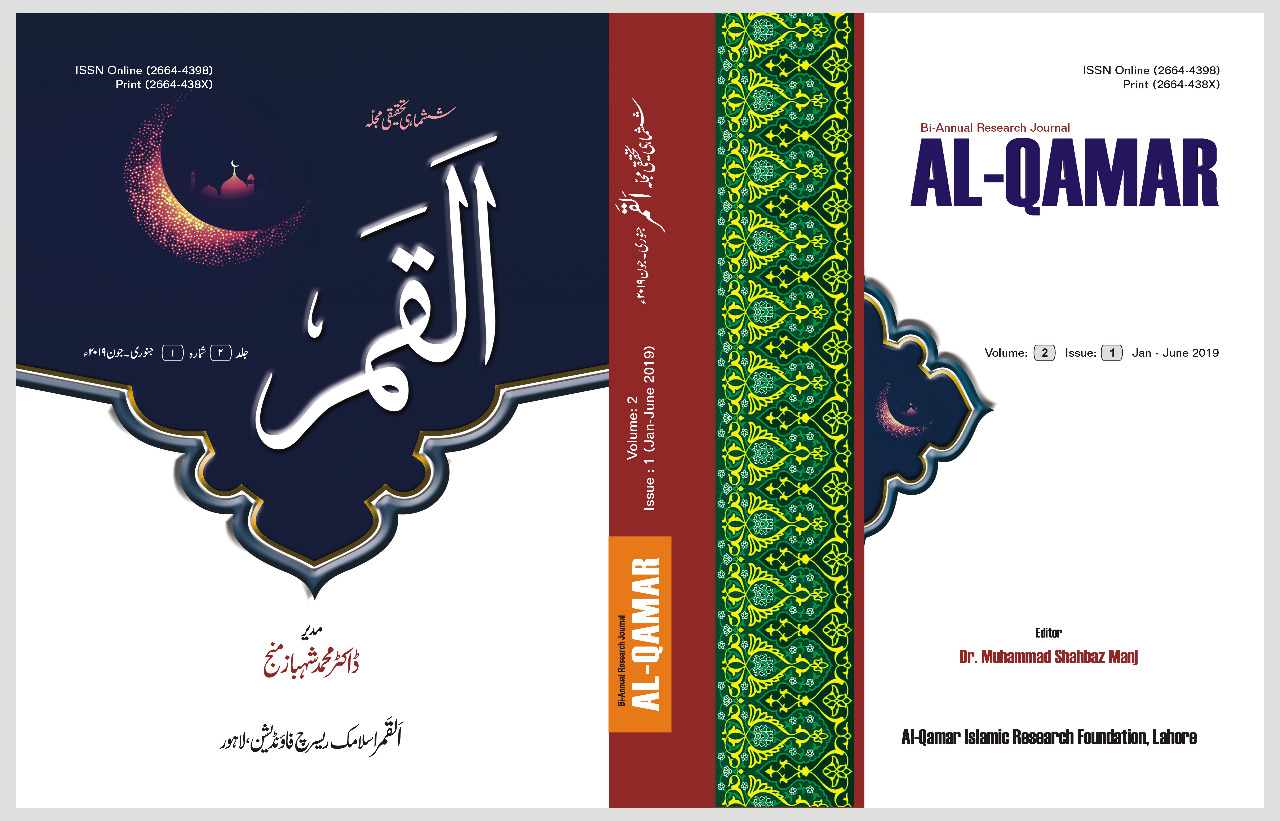 How to Cite
Aarifa Zahoor, and Dr. Jamil Ahmad Nutkani. 2019. "اسلام میں خواتین کے حقوق اور سماجی رویہ : مارٹن فارورڈ کی آرا کا تنقیدی جائزہ : Women's Rights and Social Attitudes in Islam: A Critical Review of Martin Forward's Opinions". Al-Qamar 2 (1):155-66. https://alqamarjournal.com/index.php/alqamar/article/view/301.
Copyright (c) 2019 Bi-Annual Research Journal"Al-Qamar"
This work is licensed under a Creative Commons Attribution 4.0 International License.