دعوتِ دین میں انسانی نفسیات کا لحاظ: اسوۂ صحابیات کا مطالعہ
Considerations of Human psyche in Daʻwah: A Study of the Conduct of Ṣaḥābiyāt
Keywords:
Daʻwah, psyche, Ṣaḥābiyāt, conduct
Abstract
Daʻwah, or inviting people to Islam, is a requisite responsibility of every Muslim. Islam provides very important and comprehensive principles for Daʻwah. One of the most important principles is to consider the human psyche while preaching. Muslim preachers have always upheld this principle. The present article explores the conduct of Ṣaḥābiyāt in this regard. It finds that Ṣaḥābiyāt paid close attention to the human psyche in their preaching. It suggests that preachers, particularly female preachers should adopt the methodology of the Ṣaḥābiyāt to make their Daʻwah activities fruitful.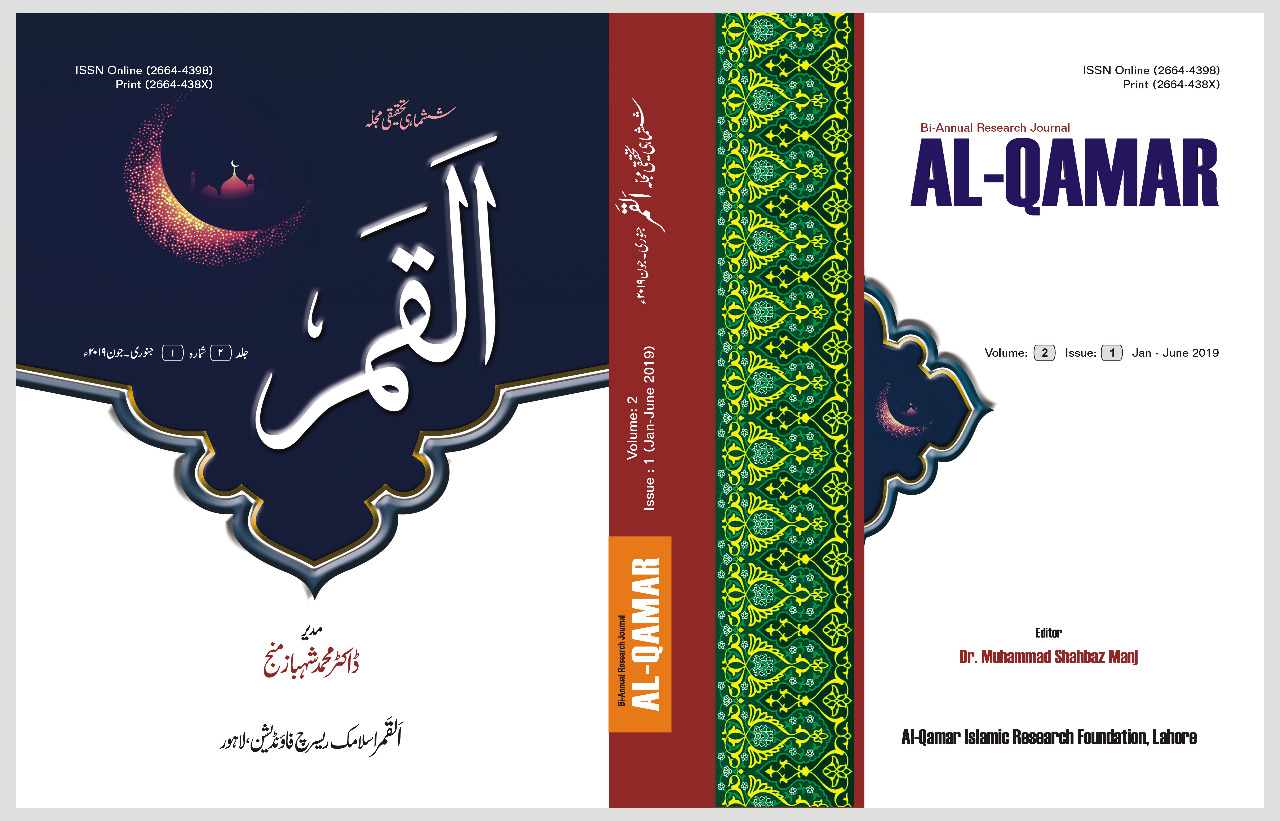 How to Cite
Dr. Sajjad Ahmad, Ghazala Ashraf, and Dr. Hafiz Muhammad Iqbal. 2019. "دعوتِ دین میں انسانی نفسیات کا لحاظ: اسوۂ صحابیات کا مطالعہ: Considerations of Human Psyche in Daʻwah: A Study of the Conduct of Ṣaḥābiyāt". Al-Qamar 2 (1):177-86. https://alqamarjournal.com/index.php/alqamar/article/view/312.
Copyright (c) 2019 Bi-Annual Research Journal"Al-Qamar"
This work is licensed under a Creative Commons Attribution 4.0 International License.