امتِ مسلمہ میں فکری اصلاح سے متعلق مسائل اور ان کا حل: نصوصِ کتاب وسنت اور مسلم اہلِ علم کی آرا کی روشنی میں ایک مطالعہ
Solving the Problems related to Ideological Reform in Muslim Ummah: A Study in the light of the Texts from Quran and Sunnah and Islamic Scholars' Views
Keywords:
Muslims, ideological reform, Quran, Sunnah, scholars
Abstract
This article deals with the solution of the problems related to ideological reform in Muslim Ummah. Studying the texts from the Quran and Sunnah and various scholars' views on the subject, it finds that in Western civilization, the adoption of a materialistic and corporeal approach based on secularism and enlightenment has led to alienation from religious and spiritual values. In the context of scientific and materialistic development of the West, its cultural standards ​​greatly influenced the Islamic world, and here too the same kind of tenets began to flourish. Over time, this influence has become a serious problem. In the contemporary Muslim World, spiritual ideals ​​have turned into rituals; Muslim Ummah has moved away from actual religious teachings. This study suggests that Muslim scholars and mentors, in order to achieve the goal of Ideological reform, should cultivate in Muslim Ummah a thought based on true teachings of Quran and Sunnah, constructed on rational and logical arguments in accordance with the requirements of the modern age. In this regard, guidance should be sought from the work of Muslim thinkers who have done valuable work for the revival of Islam and Muslim Ummah.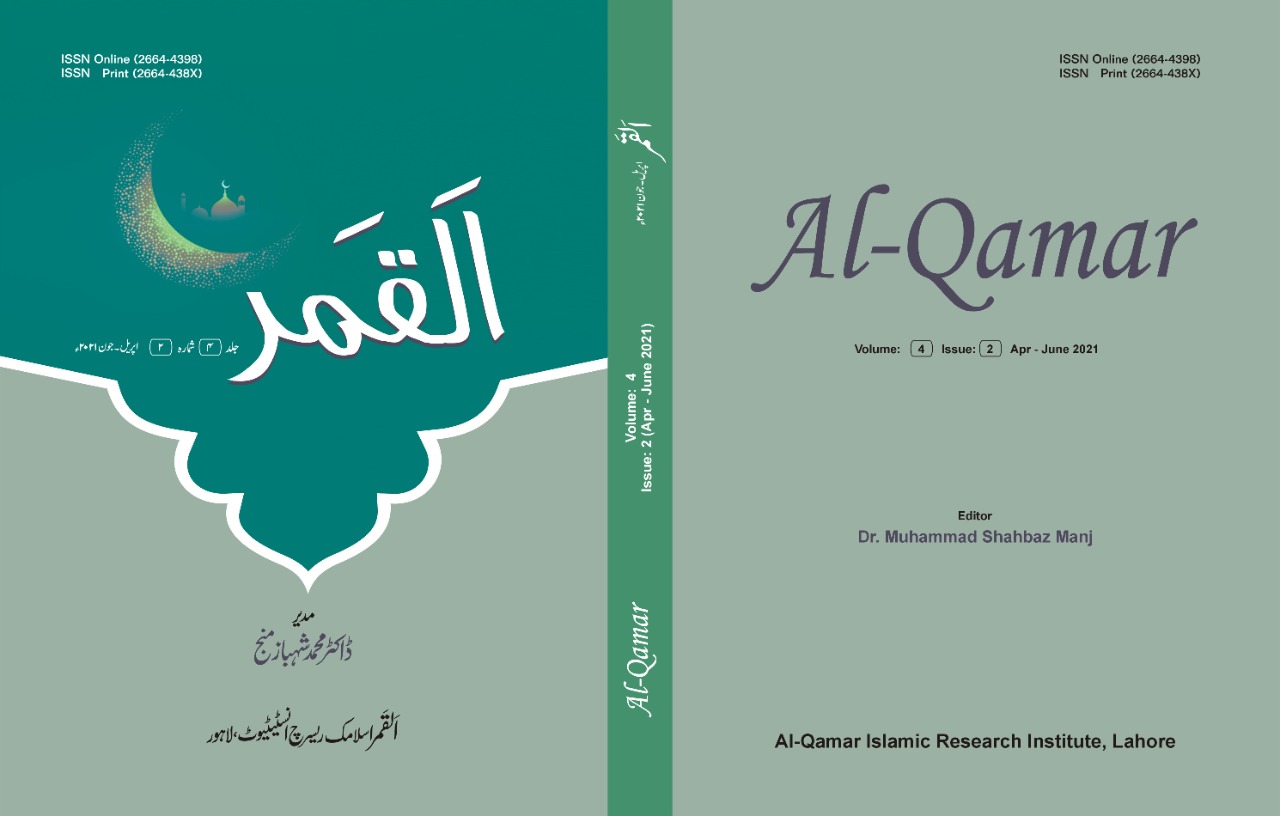 How to Cite
Dr. Mohsin Khan Abbasi. 2021. "امتِ مسلمہ میں فکری اصلاح سے متعلق مسائل اور ان کا حل: نصوصِ کتاب وسنت اور مسلم اہلِ علم کی آرا کی روشنی میں ایک مطالعہ : Solving the Problems Related to Ideological Reform in Muslim Ummah: A Study in the Light of the Texts from Quran and Sunnah and Islamic Scholars' Views". Al-Qamar 4 (2):155-64. https://alqamarjournal.com/index.php/alqamar/article/view/342.
Copyright (c) 2021 Al-Qamar
This work is licensed under a Creative Commons Attribution 4.0 International License.