بچوں کے حقوق اور ان سے خصوصی شفقت کا رویہ: سیرتِ طیبہ کا مطالعہ
Rights and Special Affection for the Children: A study of Sīrat-e-Tayba
Keywords:
Children, rights, love, Sīrah, guidance
Abstract
Giving extraordinary importance to the childhood, Sīrah of the Prophet Muhammad (ﷺ) provides special guidance on children's rights and on giving them special attention in term of love and affection. This article presents important points on the subject in the light of Sīrat-e-Tayba. It concludes that Sīrah not only defines all the necessary rights from birth to puberty and beyond, but also presents its practical form. Important instructions have been given to the parents and the whole society regarding their kids in naming, education, verbal and practical training, love and compassion, physical and mental development, etc. The role of Sīrah cannot be even forgotten in the ongoing work on children's rights in current international scenario.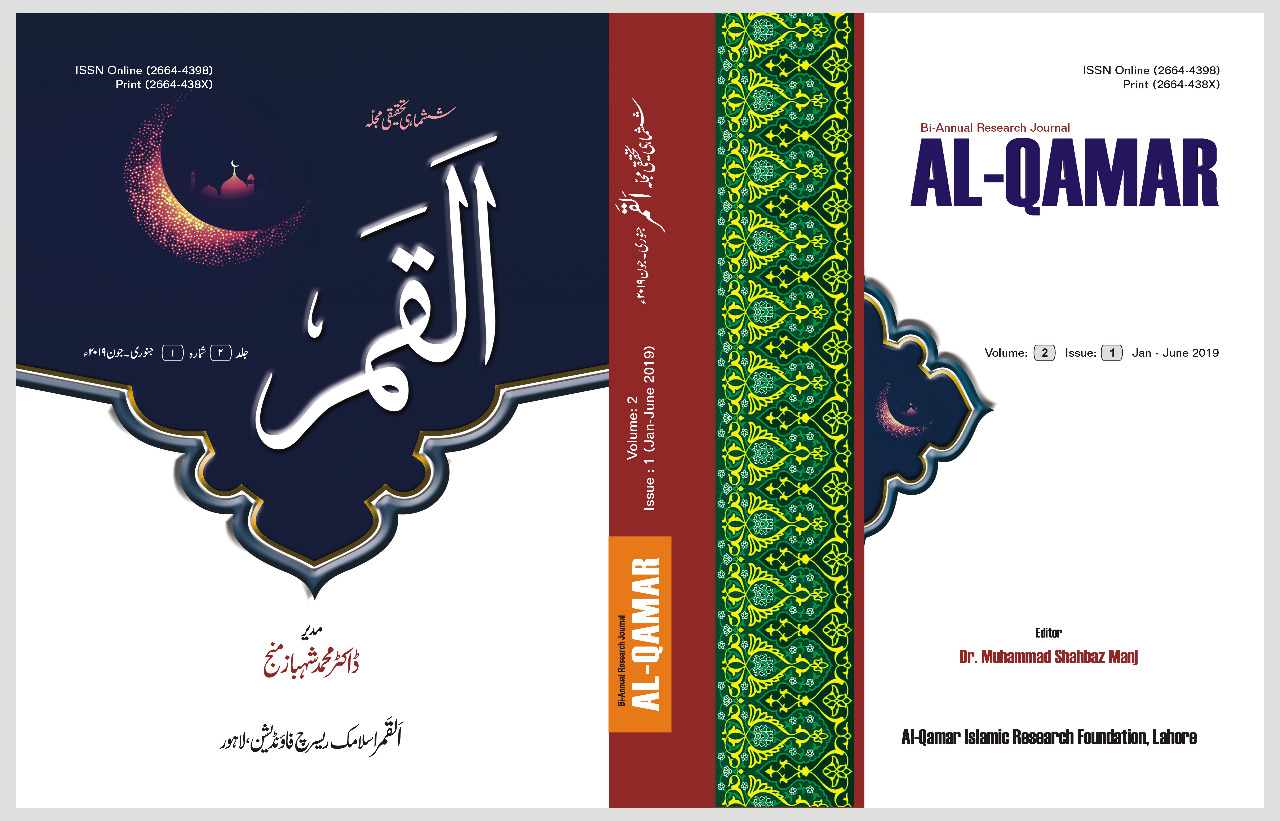 How to Cite
Dr. Muhammad Ramzan Najam Barvi. 2019. "بچوں کے حقوق اور ان سے خصوصی شفقت کا رویہ: سیرتِ طیبہ کا مطالعہ: Rights and Special Affection for the Children: A Study of Sīrat-E-Tayba". Al-Qamar 2 (1):187-96. https://alqamarjournal.com/index.php/alqamar/article/view/346.
Copyright (c) 2019 Bi-Annual Research Journal"Al-Qamar"
This work is licensed under a Creative Commons Attribution 4.0 International License.