Transgender Harassment in Punjab: A Study of Islamic and Social Perspectives
Keywords:
Harassment, transgender, Punjab, Islamic and social perspectives
Abstract
This paper investigates Islamic and social perspectives on transgender harassment in Punjab. The nature of the study was quantitative and the sample of 344 respondents was selected from 36 districts of Punjab Province by stratified random sampling. The tool for data collection was a questionnaire and data was analyzed through Regression Analysis. The results of the study revealed that most of the respondents were illiterate, and suffered from sexual harassment. Socio-cultural and educational services are extremely constrained for a person with a transgender identity. They are known as 'abnormal' and ultimately become vulnerable to sexual harassment. The findings of the present study conclude that transgender experience sexual harassment at an early age because of their gender identity and there is no space for them in educational institutions as well. Because of low education, they indulge in dance begging, or sex work and experience sexual harassment. Moreover, the study suggests that for coping with the sexual harassment issue of transgender state should adopt the Islamic code of conduct.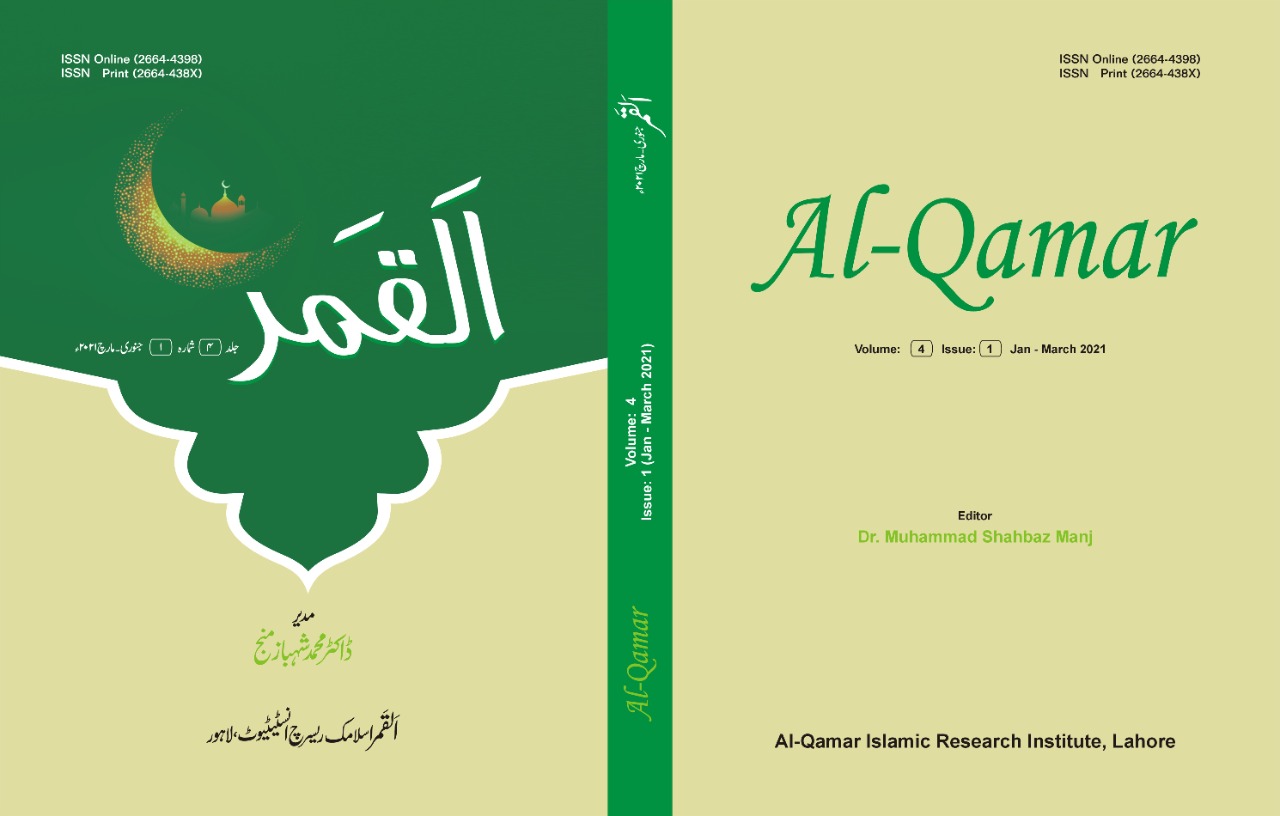 How to Cite
Waqas Ali Khan. 2021. "Transgender Harassment in Punjab: A Study of Islamic and Social Perspectives ". Al-Qamar 4 (1):55-70. https://alqamarjournal.com/index.php/alqamar/article/view/358.
Copyright (c) 2021 "Al-Qamar"
This work is licensed under a Creative Commons Attribution 4.0 International License.