معاصر معاشرت میں سماجی رواداری کا حصول : سیرت النبی کی روشنی میں ایک مطالعہ
Achieving Social Tolerance in Contemporary Society: A Study in the Light of Prophetic Sīrah
Keywords:
Social tolerance, Sīrah, contemporary society
Abstract
This paper exploring the true picture of Islam and Sīrah of the Prophet (ﷺ) regarding tolerance, broadmindedness, lenience and peace, aims at providing guidance for societal peace and forbearance. It finds that the Prophet maintained such social ties with different sections of the society that those who fought the wars for generations became bound in a relationship of brotherhood and tolerance. With his noble conduct the Prophet ended many wars and reconciled the conflicting parties. Today's Muslims and other nations dreadfully need to learn from the teachings of the Prophet. The elimination of inequality, imbalance, intolerance, violence and prejudice from the society is possible only with the concepts of tolerance, broadmindedness and lenience derived from the Sīrah of the Prophet. This article highlights some points in this regard, but since Islam's concept of social tolerance is a very broad subject having many sub-branches, there is a need for further investigation into various aspects of Sīrah.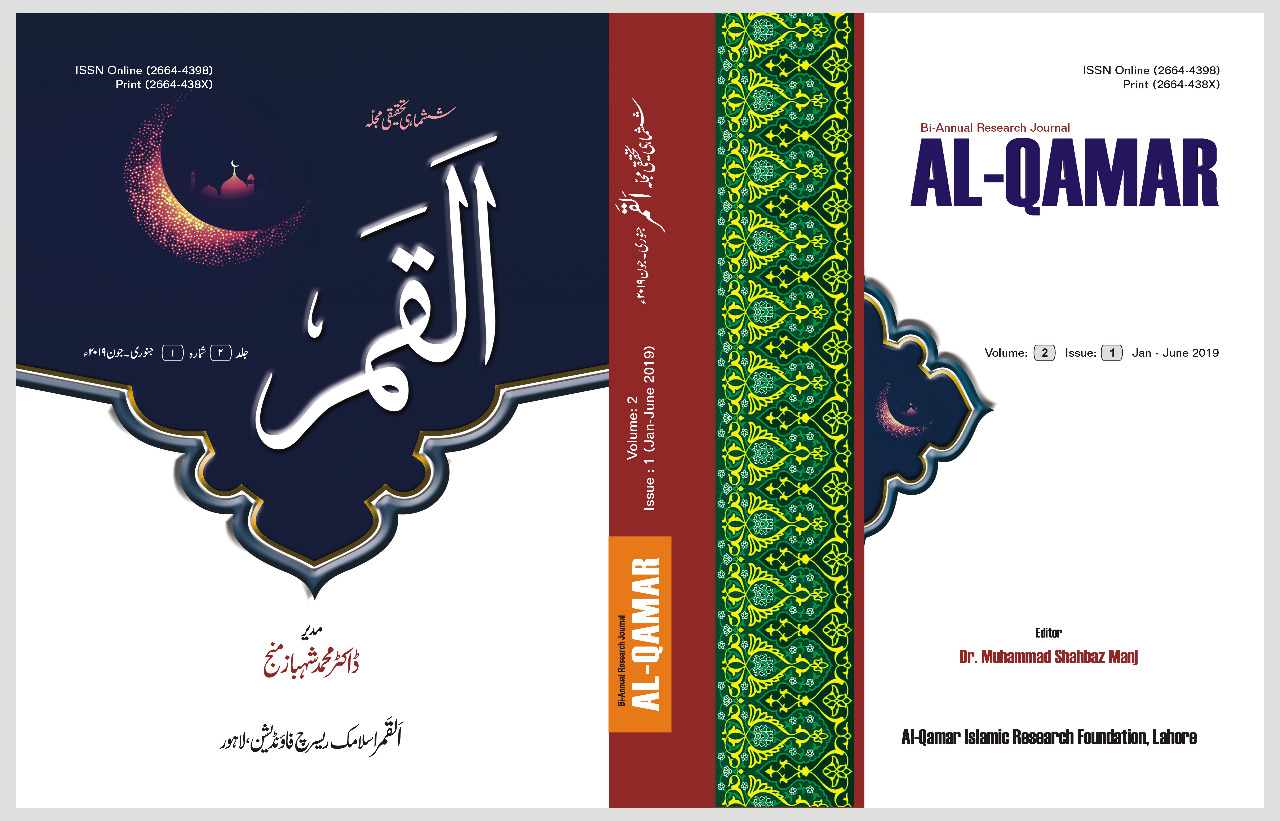 How to Cite
Amjad Parvez, and Dr. RanaTanveer Qasim. 2019. " معاصر معاشرت میں سماجی رواداری کا حصول : سیرت النبی کی روشنی میں ایک مطالعہ: Achieving Social Tolerance in Contemporary Society: A Study in the Light of Prophetic Sīrah". Al-Qamar 2 (1):2235-244. https://alqamarjournal.com/index.php/alqamar/article/view/420.
Copyright (c) 2019 Quarterly Research Journal"Al-Qamar"
This work is licensed under a Creative Commons Attribution 4.0 International License.