"قضايا معاصرة في ضوء تفسير "بصيرتِ قرآن
Contemporary issues in the light of Tafsīr "Baṣīrat-e-Quran"
Keywords:
Contemporary issues, Muhammad Āsif Qāsmī, Tafsīr, "Baṣīrat-e-Quran"
Abstract
Different people express their views about the variety of current problems. Commentators of the Quran also discuss these issues in their Qur'ānic commentaries. This article studies the subject in the light of "Baṣīrat-e-Quran" by Mawlānā Muhammad Āsif Qāsmī. It finds that Qāsmī, in his referred tafsīr has profoundly discussed contemporary issues and tried to provide treatment to these problems. It is argued that all kinds of problems related to state, economy, society, family life, poverty, racism, morality, homosexuality, pornography, same-sex marriages etc. can be solved through practicing the Qur'ānic teachings.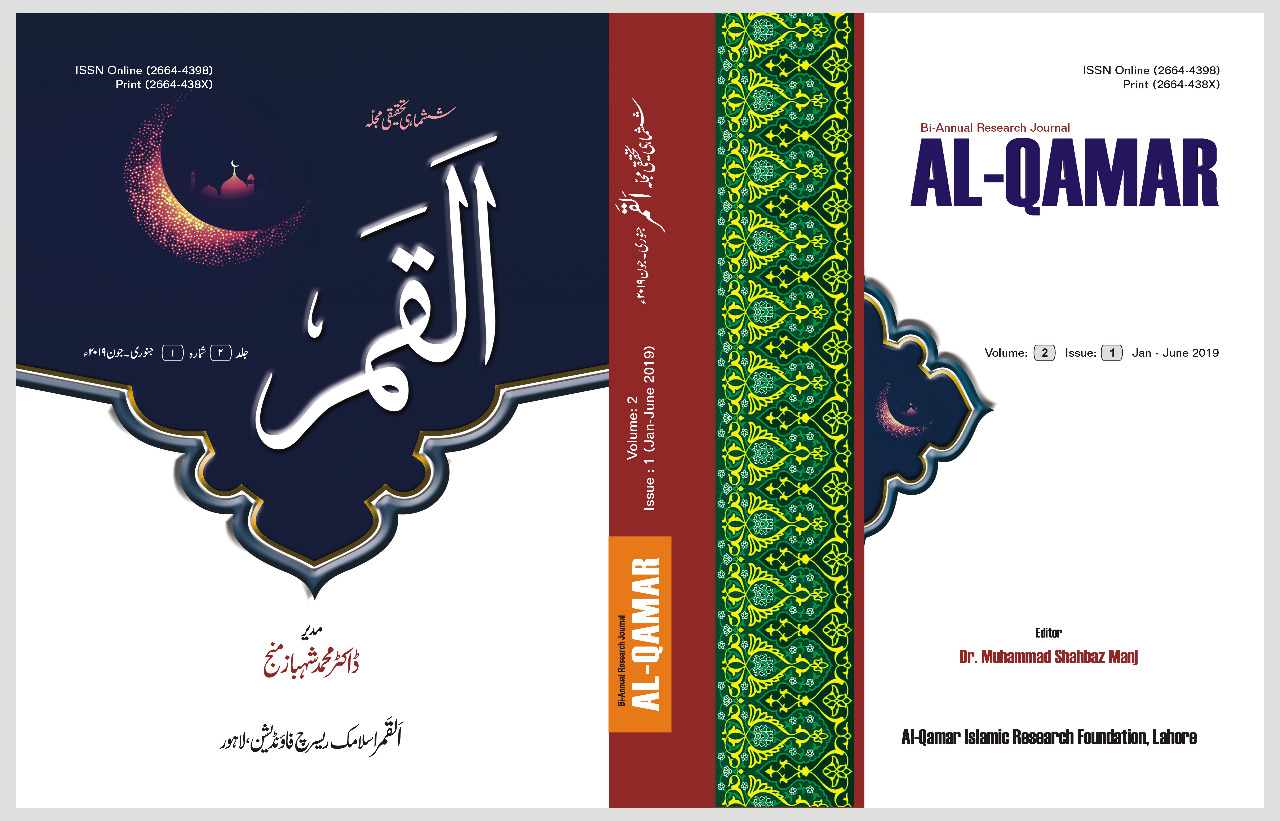 How to Cite
Aatika Aslam, Muhammad Saeed, and Dr. Rab Nawaz. 2019. ""قضايا معاصرة في ضوء تفسير "بصيرتِ قرآن: Contemporary Issues in the Light of Tafsīr 'Baṣīrat-E-Quran'". Al-Qamar 2 (1):43-54. https://alqamarjournal.com/index.php/alqamar/article/view/471.
Copyright (c) 2019 "Al-Qamar"
This work is licensed under a Creative Commons Attribution 4.0 International License.