أسماء الجنة وصفاتها في القران والحديث
The Names & Attributes of Heaven in Quran & Ḥadīth
Keywords:
Paradise, nomenclature, Quran, Ḥadīth
Abstract
To discourage negative instincts of human being, and to inculcate morality and decency in their behavior, the system of accountability has been introduced in every religion of the world. The Holy Quran by presenting a glamorous picture of paradise also motivated its readers to be virtuous and pious. Moreover, it warned the wrongdoers and transgressors about sinful activities by creating fear of Hell in their hearts. The purpose of this research was to study different names and attributes of paradise mentioned in the Quran and the Sunnah of Prophet (ﷺ). The method used for this research was descriptive and qualitative. The study found that the variety in the names of paradise based on hierarchy of pious people according to their rank in the eyes of Almighty Allah. The study also found that anything having gigantic importance always gain multifold nomenclature.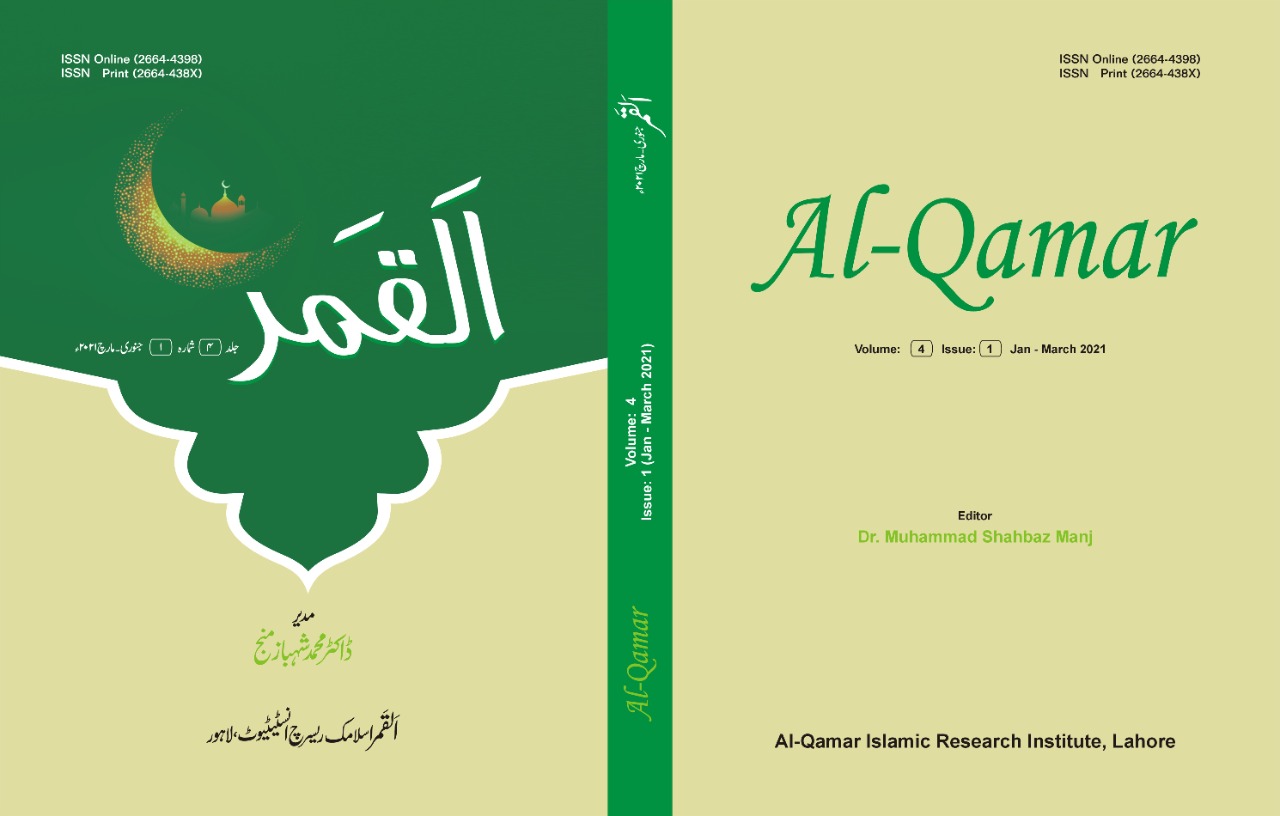 How to Cite
Dr. Kafait Ullah Hamdani, and Dr.Hafiz Haris Saleem. 2021. "أسماء الجنة وصفاتها في القران والحديث: The Names & Attributes of Heaven in Quran & Ḥadīth". Al-Qamar 4 (1):49-62. https://alqamarjournal.com/index.php/alqamar/article/view/491.
Copyright (c) 2021 Al-Qamar
This work is licensed under a Creative Commons Attribution 4.0 International License.