احمد ندیم قاسمی کے افسانوں میں پنجابی اسلامی تہذیب وثقافت
Punjabi Islamic culture in Ahmad Nadeem Qāsmī's Fictions
Keywords:
Ahmad Nadeem Qāsmī, fiction, Punjab, Culture
Abstract
The present article studies Punjabi Islamic culture in Ahmad Nadeem Qāsmī's fictions. It concludes that Punjabi rural society is present in the fictions of Ahmad Nadeem Qāsmī' with all its realities and bitterness. Especially with regard to Punjab, whether it is the civilized life of the city or the backward environment of the village and its problems. Qāsmī' has many legendary pictures of Punjab. Be it fiction or poetry, Qāsmī' has not deviated from the cultural and intellectual tradition but has been keen to present it with heart and soul. During this long period of writing, Qāsmī' was not affected by the negative tendencies of the contemporary movements. The breadth of tone in his writing, the ego, the heartbreak, the way of thinking remained so metaphysical that all the pain and anguish comes to an end in his words. He revived the villages of Punjab, their way of life, customs, morals and habits with pictures of words. They also describe the romantic atmosphere of the villages of Punjab. The problems of the fields, the peasants, the peasantry, the sorrows, the worries, the British Raj and their established feudal system, when man is victimized by human beings, the poor man is oppressed. While showing the social aspects, he also presented the customs, dress, celebrations, speech and temperament of the villages of Punjab.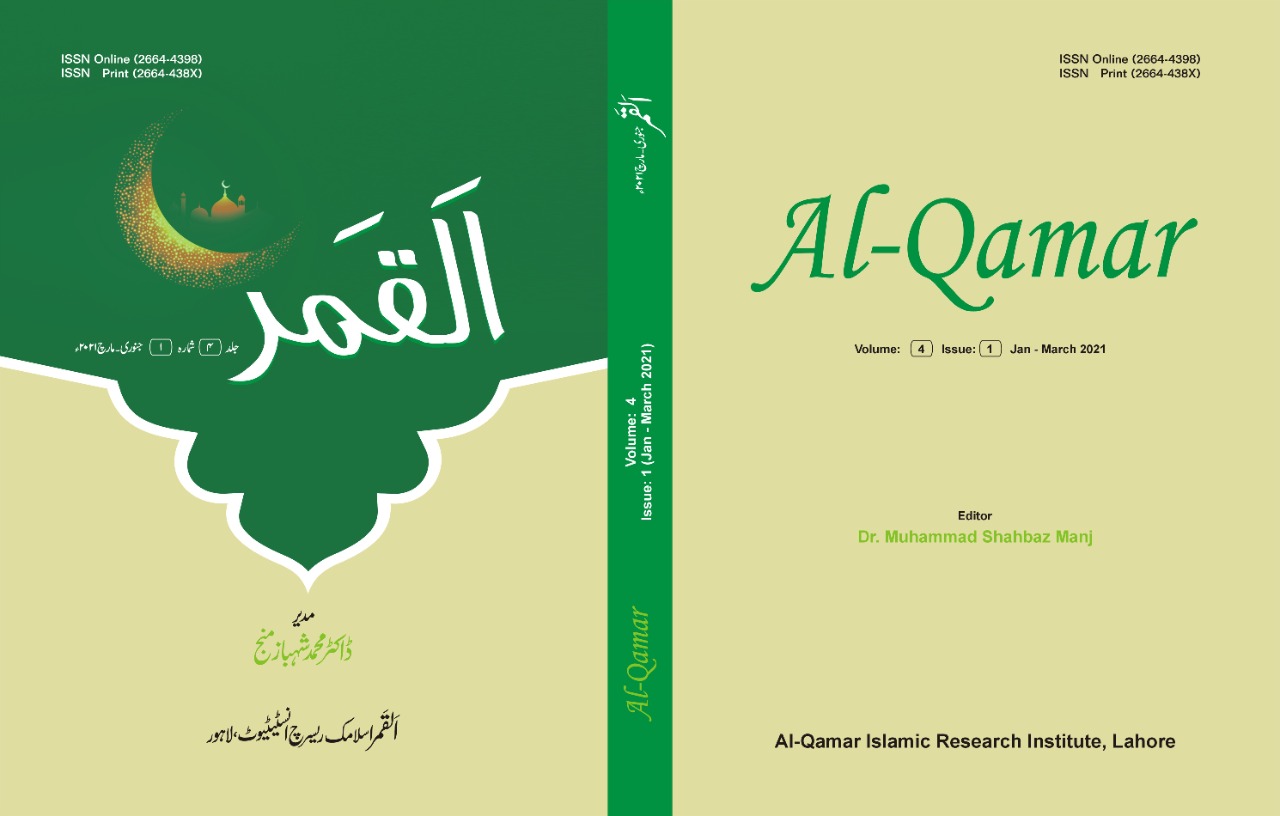 How to Cite
Uzma Bashir, and Prof. Dr. Tahira Iqbal. 2021. "احمد ندیم قاسمی کے افسانوں میں پنجابی اسلامی تہذیب وثقافت: Punjabi Islamic Culture in Ahmad Nadeem Qāsmī's Fictions". Al-Qamar 4 (1):157-66. https://doi.org/10.53762/alqamar.04.01.u16.
Copyright (c) 2021 Al-Qamar
This work is licensed under a Creative Commons Attribution 4.0 International License.