مولانااحمد رضا خان بریلوی کے نعتیہ کلام "حدائقِ بخشش" کی شروحات کا تنقیدی و تقابلی مطالعہ
A Critical and Comparative Study of the Commentaries of "Ḥadāʻiq-i-Bakhshish" by Mawlānā Ahmad Razā Khān Barelvī)
Keywords:
Ahmad Razā Khān Barelvī, "Ḥadāʻiq-i-Bakhshish", commentaries, interpreters
Abstract
This article is a critical and comparative study of the commentaries of "Ḥadāʻiq-i-Bakhshish", a book of devotional poetry in praise of Prophet Muhammad (ﷺ) by a prominent Indian Scholar, jurist, poet and Sufi Mawlānā Ahmad Razā Khān Barelvī (1856-1921). "Ḥadāʻiq-i-Bakhshish", is most widely interpreted work in Urdu poetry after that of Ghālib and Iqbāl. As an erudite author and poet, Barelvī is not so simple for a common reader to grasp the meaning from his words and phrases. So different interpreters in different eras have endeavored to reveal the message and meaning from his works. This study identifies and critically examines thirteen interpreters' works on "Ḥadāʻiq-i-Bakhshish". Muftī Ghulām Yāseen Rāz Amjadī, Mirzā Amjad Rāzī, Hāfiz Zakā Ullāh Saeedī and Mawlānā ʻĀasī Karnālī have been found the best interpreters. The interpretations of Sufi Muhammad Awwal and Mawlānā Ghulām Ḥassan Qādrī are although original in nature yet on various points they could not have dealt with the text as it demanded. Interpretations of Muftī Faiz Ahmed Awaisī, Mawlānā Ghulām Ḥassan Qādrī, Muhammad Arif Mehmood Khān Qādrī, Sufi Muhammad Abdul Sattār Tāhir Masoodī, Muftī Muhammad Khān and Naeem Ullāh Qādrī have influence of the work of earlier interpreters. This research also points out differences and similarities found in the meanings, paraphrasing, explanations and interpretations of pertinent devotional poetic verses discussed by the referred interpreters.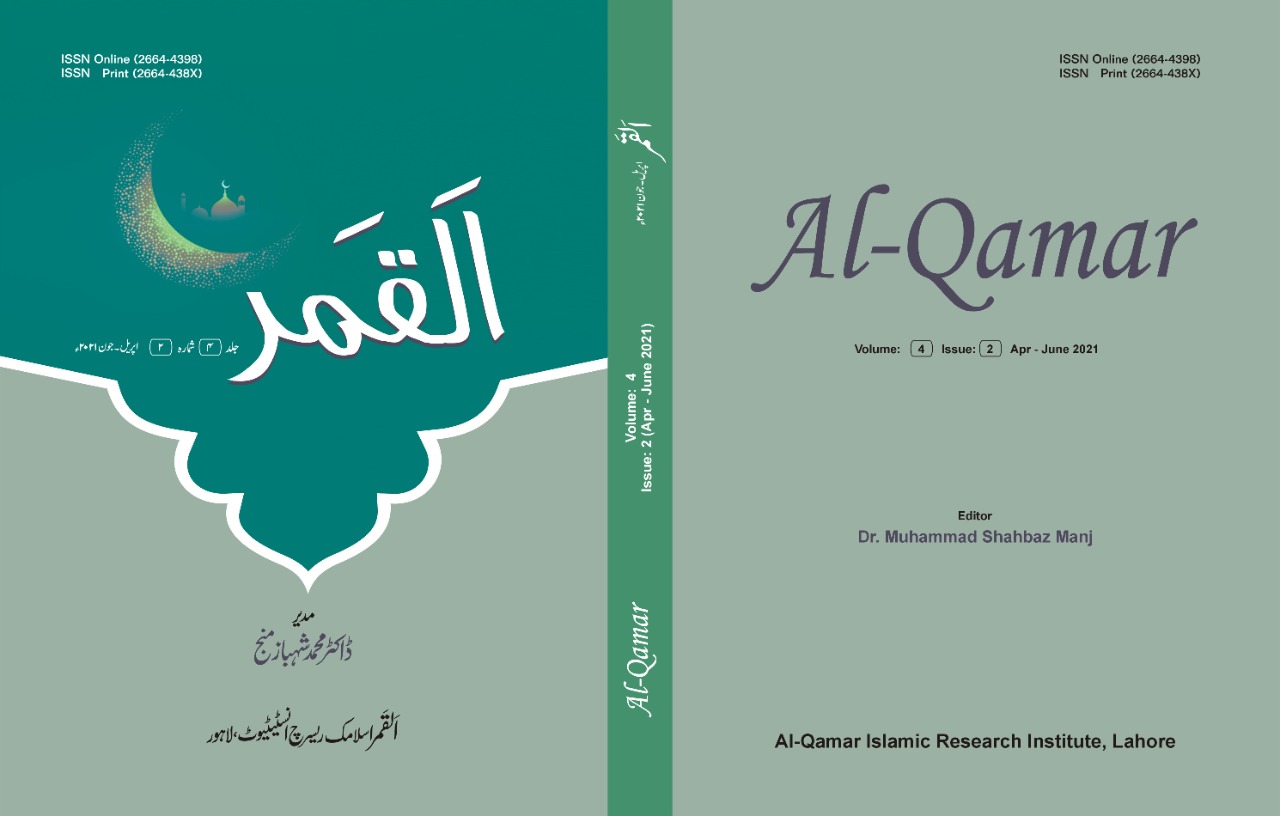 How to Cite
Waqas Sharif, Maria Abbas, and Dr. Hafiz Muhammad Shahbaz. 2021. "مولانااحمد رضا خان بریلوی کے نعتیہ کلام "حدائقِ بخشش" کی شروحات کا تنقیدی و تقابلی مطالعہ : A Critical and Comparative Study of the Commentaries of 'Ḥadāʻiq-I-Bakhshish' by Mawlānā Ahmad Razā Khān Barelvī)". Al-Qamar 4 (2):107-22. https://alqamarjournal.com/index.php/alqamar/article/view/548.
Copyright (c) 2021 Al-Qamar
This work is licensed under a Creative Commons Attribution 4.0 International License.