ضیاء الرحمن الاعظمی: قبولِ اسلام ، دعوتِ اسلام اور قرآن سے متعلق تصانیف
Ziāur Raḥmān al-ʻAzmī: Conversion to Islam, Preaching of Islam and Works related to Quran
Keywords:
Ziāur Rehmān Al-ʻAzmī, introduction, conversion to Islam, difficulties, writings, preaching
Abstract
The present paper studies Ziāur Rahmān al-ʻAzmī's conversion to Islam, preaching of Islam and works related to Quran. It traces that al-ʻAzmī impressed by Mawdūdī's book "Dīn-e-Ḥaq" and his spirit for martyrdom in the Movement for the finality of the Prophethood of Prophet Muhammad (ﷺ). He also impressed by one of his teacher's teaching of the Quran. He later converted to Islam. After converting to Islam, he faced countless difficulties, but his stability did not falter. He studied Arabic and Islamic studies at the famous religious school, Dār al-Salām. Later he continued his religious education in Medina and Mecca. He received his PhD from Azhar University and became a professor in the Department of Ḥadīth at Medina University. He also became the head of the same department and held various administrative positions at Medina University. He also had the privilege of teaching Saḥīḥ al-Bukhārī and Saḥīḥ Muslim in the Prophet's Mosque. He wrote dozens of books in Urdu, Arabic and Hindi on various topics. He wrote two prominent books on Quran titled: "Quran kī Shatal Chāūn" and "Qurānī Encyclopedia" in Hindi, which have been translated into Urdu and English. He preached the message of Islam to the people of different religions in various books such as "Ganga say Zamzam tak", "Al-Darāsāt fī al-Yahūdiyyah wa al-Nasrāniyyah", "Fusūl al-Ḥind". His Daʻwah and scholarly writing activities had had a profound effect.  Through these activities, many people entered the realm of Islam. His scholarly services continue to be used and this use will continue forever.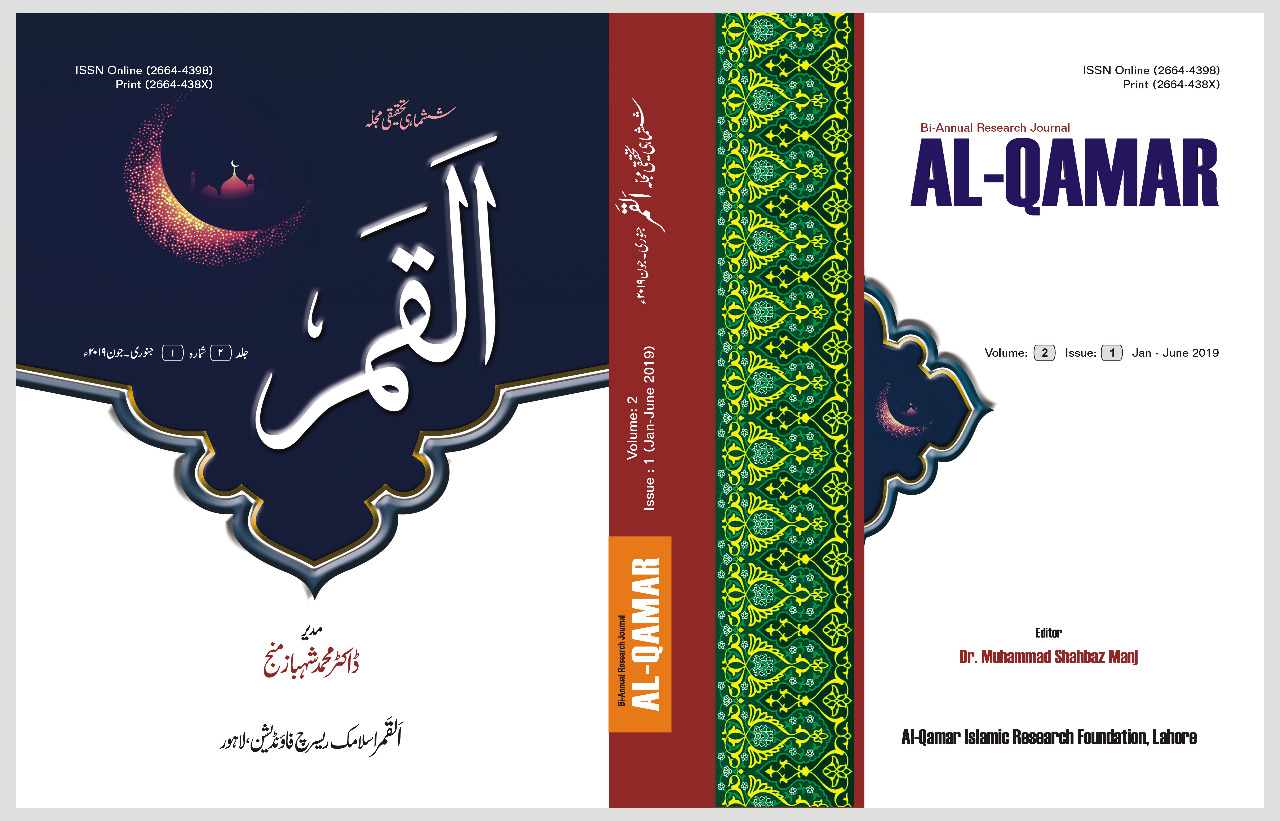 How to Cite
Muhammad Aslam Mujahid, and Dr. Muhammad Khubaib. 2019. "ضیاء الرحمن الاعظمی: قبولِ اسلام ، دعوتِ اسلام اور قرآن سے متعلق تصانیف: Ziāur Raḥmān Al-ʻAzmī: Conversion to Islam, Preaching of Islam and Works Related to Quran". Al-Qamar 2 (1):283-98. https://alqamarjournal.com/index.php/alqamar/article/view/552.
Copyright (c) 2019 Al-Qamar
This work is licensed under a Creative Commons Attribution 4.0 International License.