امریکہ میں اسلام کی تاریخ و اشاعت: ایک مطالعہ
A Study of the History and Spread of Islam in United States
Keywords:
Islam, America, Muslims, history, propagation
Abstract
Daʻwah and preaching is one of the important teachings of Islam. It provokes its followers to convey its message to the whole of humanity. In this context, Muslims have been striving to spread it to different individuals and nations from the very beginning. Numbers of works have been done on the spread of Islam in different areas of the world. This article is a study of the history and spread of Islam in United States of America. It discovers that Chinese, Hispanics and African Muslims came to America before Christopher Columbus. They kept relations here according to their rituals and did trade. Columbus discovered America in 1492 with a crew in which Muslim astronomers were present. In 16th and17th's centuries, the black people of North Africa were captured and brought to America as slaves in whom 30% were Muslims. Islam got solid identification in USA due to these African slaves. Some of them were Islamic scholars and have relation to royal families. A strong white inviter to Islam, was Alexander Russell Web (1846-1916), who accepted Islam in (Manila) Philippines in 1886, working as diplomat of America. He announced in 1893 on national and international platforms that Islam is the best religion in the whole world. First Muslim mosque was built in U.S in1886 in Lowa and the 2nd was in1890 in North Dakota. 19 mosques were there in this country till 1930. Black Muslim leaders like Elijah Muhammad, his son Warith Deen Muhammad and FaraKhan played important role in organizing black Muslims and Nation of Islam. Due to NOI, Malcolm X and Muhammad Ali boxer and Mike Tyson accepted Islam. Immigrated Muslims came to U.S from 1865 and onward and founded lot of Islamic centers, mosques, organizations and educational institutions. In modern-day America immigrated Muslims have been playing effective role in every sphere of American life. Along with tracing the history of the advent of Islam in United States, the present article hints at a brighter future for Islam and Muslims in this country.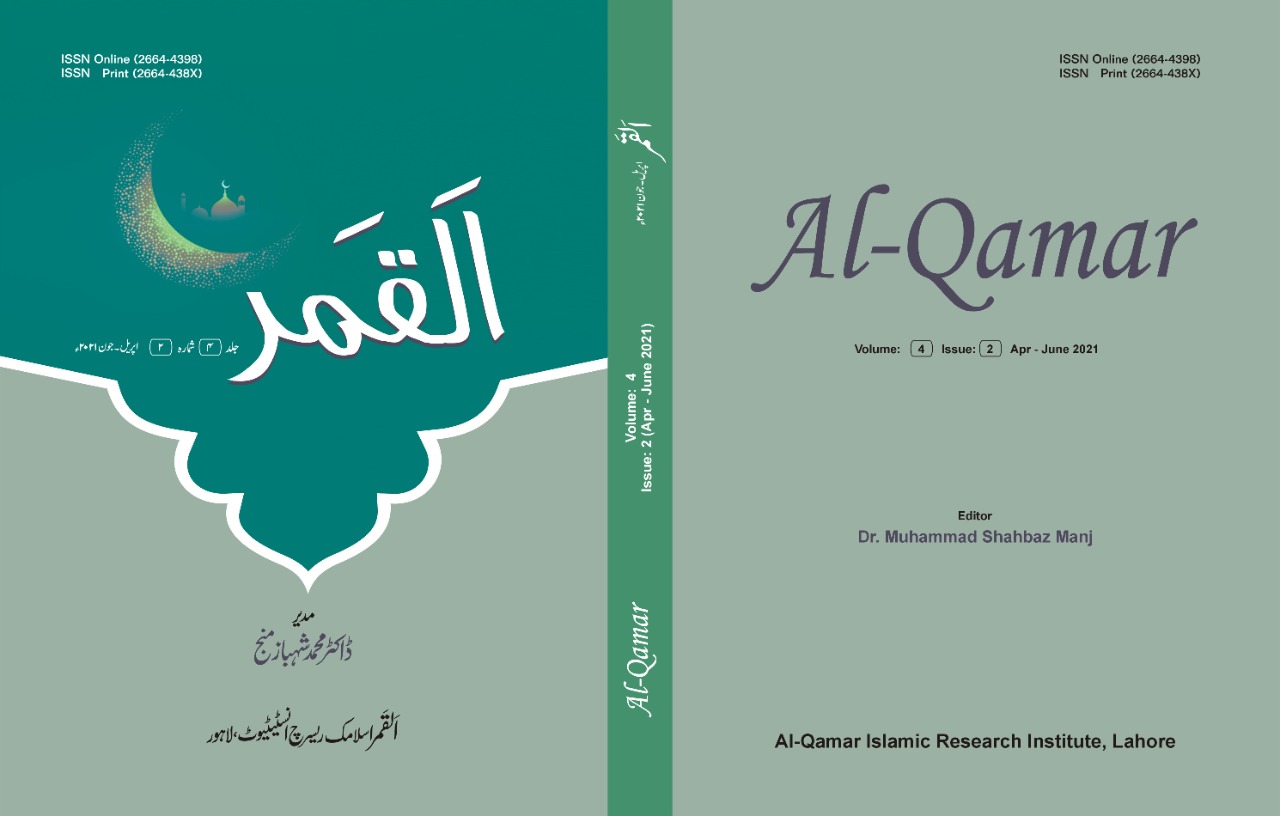 How to Cite
Muhammad Yousaf, Dr. Sajid Iqbal, and Dr. Sohail Akhtar. 2021. " امریکہ میں اسلام کی تاریخ و اشاعت: ایک مطالعہ: A Study of the History and Spread of Islam in United States". Al-Qamar 4 (2):43-56. https://alqamarjournal.com/index.php/alqamar/article/view/566.
Copyright (c) 2021 Al-Qamar
This work is licensed under a Creative Commons Attribution 4.0 International License.