عورت کی مذہبی شناخت اور کردار سے متعلق فکر ِ اقبال کا مطالعہ
A Study of Iqbāl's thought on the Religious Identity and Role of Women
Keywords:
Iqbāl, thought, woman, Islam
Abstract
This article presents a study of the thoughts of Allāma Muhammad Iqbāl (1877-1938), a great Muslim writer, poet and philosopher of South Asia, on the religious identity and role of women. The study reveals that Iqbāl's poetry is full of Eastern and Islamic traditions. In the case of women too, all of Iqbāl's ideas are based on Eastern and Islamic traditions. He seems to say the same thing about women, which is taught by Islam. He has repeatedly mentioned women in his poetry in different ways: he mentions woman with great respect and reverence; he mentions her sometimes in the form of mother and sometimes in the form of friend; sometimes he praises her perseverance and courage and sometimes pays special attention to her education and training. According to Iqbāl, a woman with eastern and Islamic traditions is the representative of high social values, high morals and religious traditions. He forbids Muslim women from following Western women. He wants to see her follow the great Muslim women of the past. He wants the character of today's Muslim woman to be like that of Hazrat Fātima, so that great characters like Hussain are born from her womb.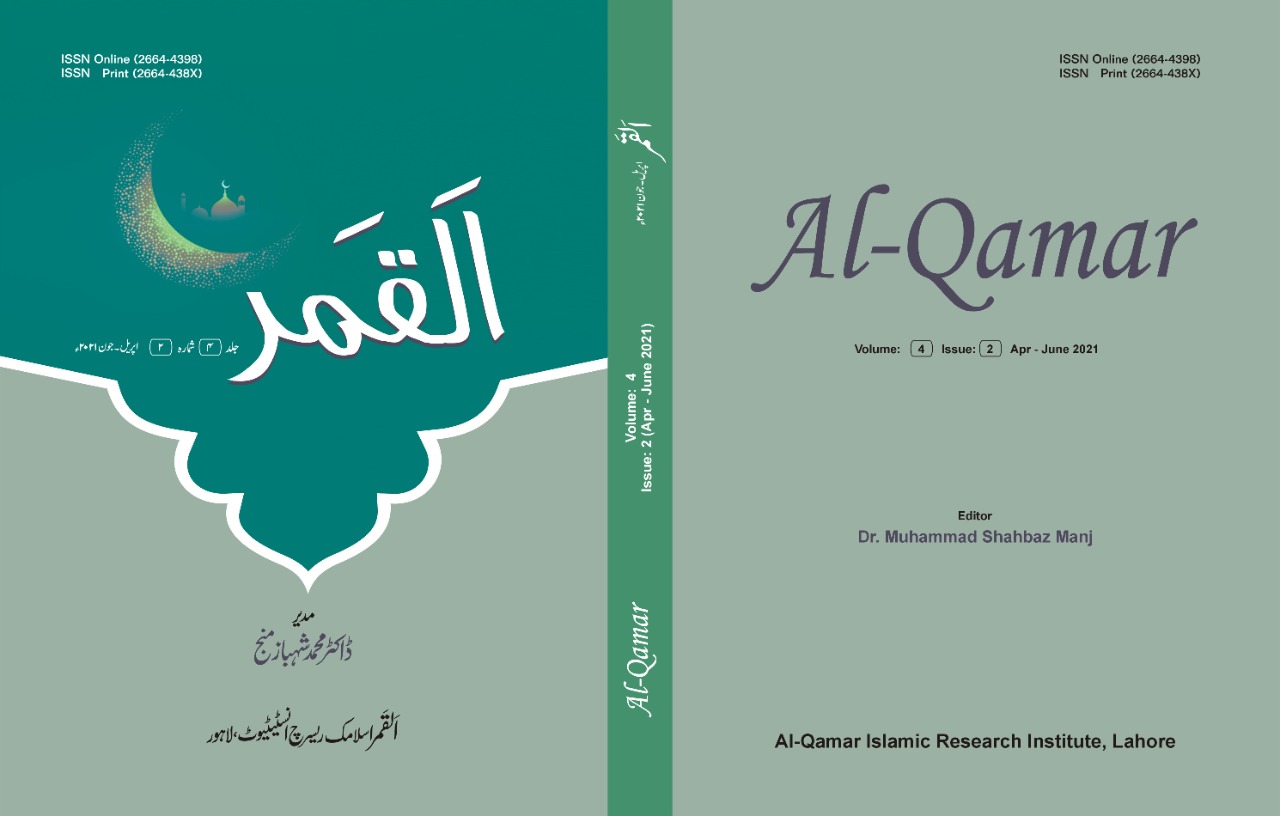 How to Cite
Dr. Rukhsana Bibi, and Dr. Shazia Umbrin. 2021. "عورت کی مذہبی شناخت اور کردار سے متعلق فکر ِ اقبال کا مطالعہ : A Study of Iqbāl's Thought on the Religious Identity and Role of Women". Al-Qamar 4 (2):175-86. https://alqamarjournal.com/index.php/alqamar/article/view/571.
Copyright (c) 2021 Al-Qamar
This work is licensed under a Creative Commons Attribution 4.0 International License.