عصری سماجی علوم کی اسلام کاری کے اصول : اسماعیل راجی الفاروقی کے نقطۂ نظر کا مطالعہ
Principles of Islamization of Contemporary Social Sciences: A Study of Ismāʻīl Rājī al-Fārūqī's Perspective
Keywords:
Ismāʻīl Rājī al-Fārūqī, Islamization of Knowledge, principles
Abstract
This article studies the thoughts of Ismāʻīl Rājī al-Fārūqī (1921-1986), a Palestinian-American scholar and philosopher, on the principles of Islamization of modern social sciences.  It argues that Modern Western sciences are based on materialism, aimed at profit, luxury and improving living standards. There is no place in these sciences for seeking God and moral values. But there is also no doubt in the fact that number of new practical questions about politics and society, have been addressed by these modern sciences. Al-Fārūqī believes in the use of modern Western sciences, but emphasizes the need to reconcile religious and secular sciences. The essential elements of modern Western sciences that are in conflict with Islamic thought and philosophy should be Islamized and disseminated to the common man. To this end, al-Fārūqī has outlined a number of principles, according to which Muslims have been suggested to come up with such a curriculum by critically analyzing modern Western social sciences in the light of Islamic sciences that meets with the requirements of the modern age as well is compatible with Islamic Sharīʻah.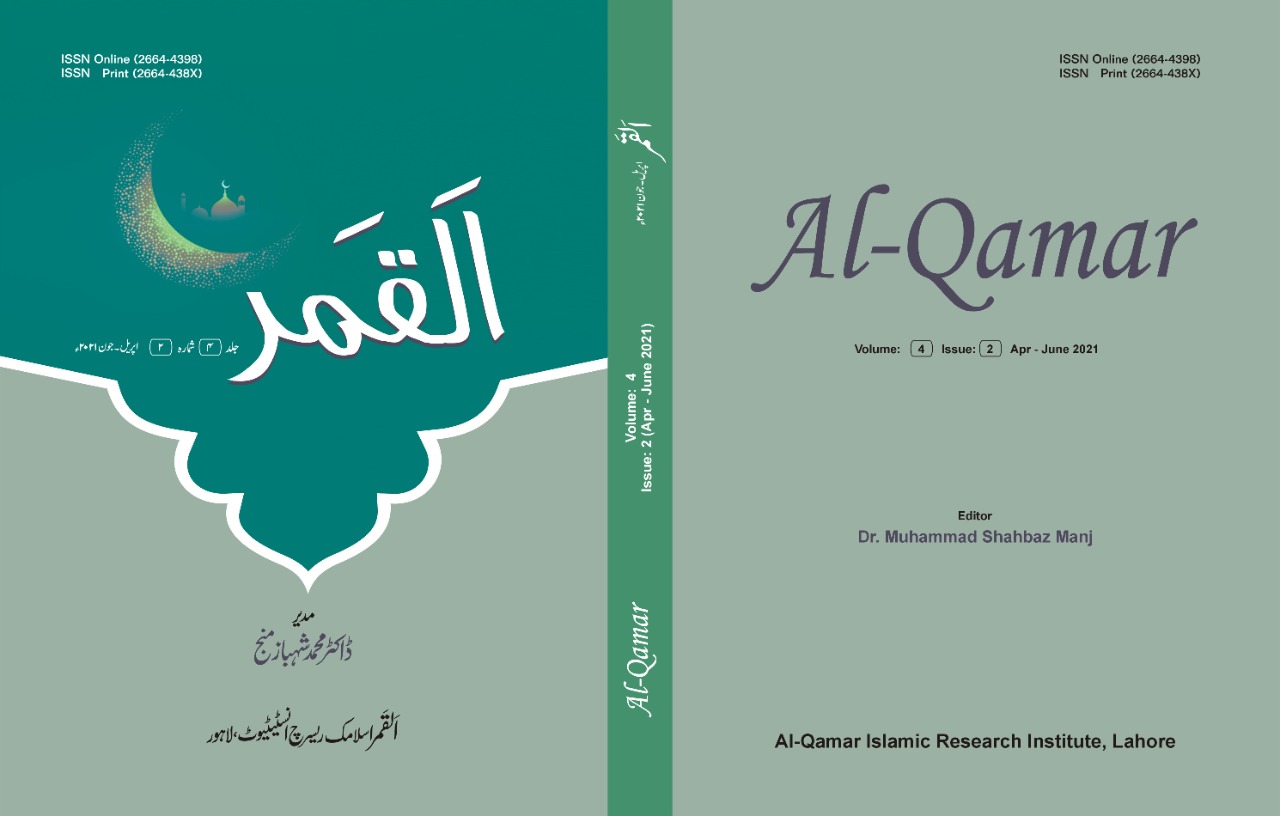 How to Cite
Dr. Serfraz Hussain Saeed, Dr. Sobia Khan, and Dr. Mehboob Ali Shah. 2021. "عصری سماجی علوم کی اسلام کاری کے اصول : اسماعیل راجی الفاروقی کے نقطۂ نظر کا مطالعہ: Principles of Islamization of Contemporary Social Sciences: A Study of Ismāʻīl Rājī Al-Fārūqī's Perspective". Al-Qamar 4 (2):165-74. https://alqamarjournal.com/index.php/alqamar/article/view/573.
Copyright (c) 2021 Al-Qamar
This work is licensed under a Creative Commons Attribution 4.0 International License.