صحابہ کرام کے سوانحی حالات: "نقوش" رسول نمبر کا مطالعہ
Biographical Sketches of the Companions of the Prophet (ﷺ): A Study of "Nuqūsh" Rasūl Number
Keywords:
Companions of the Prophet, "Nuqīsh" Rasūl Number
Abstract
"Nuqūsh", a prominent literary Urdu magazine, published various special issues like Ghazal Number, Afsāna Number, Ghālib Number, Iqbal Number, Rasūl Number etc. The last mentioned issue gained special fame. This 13-volume issue, along with the life and Sīrah of Prophet Muhammad (ﷺ), contains very important biographical sketches of his companions. This article attempts to present a study of these sketches scattered in different volumes. The study first gives the accounts of the Righteous Caliphs, then of the other Companions including wives and daughters of the Prophet.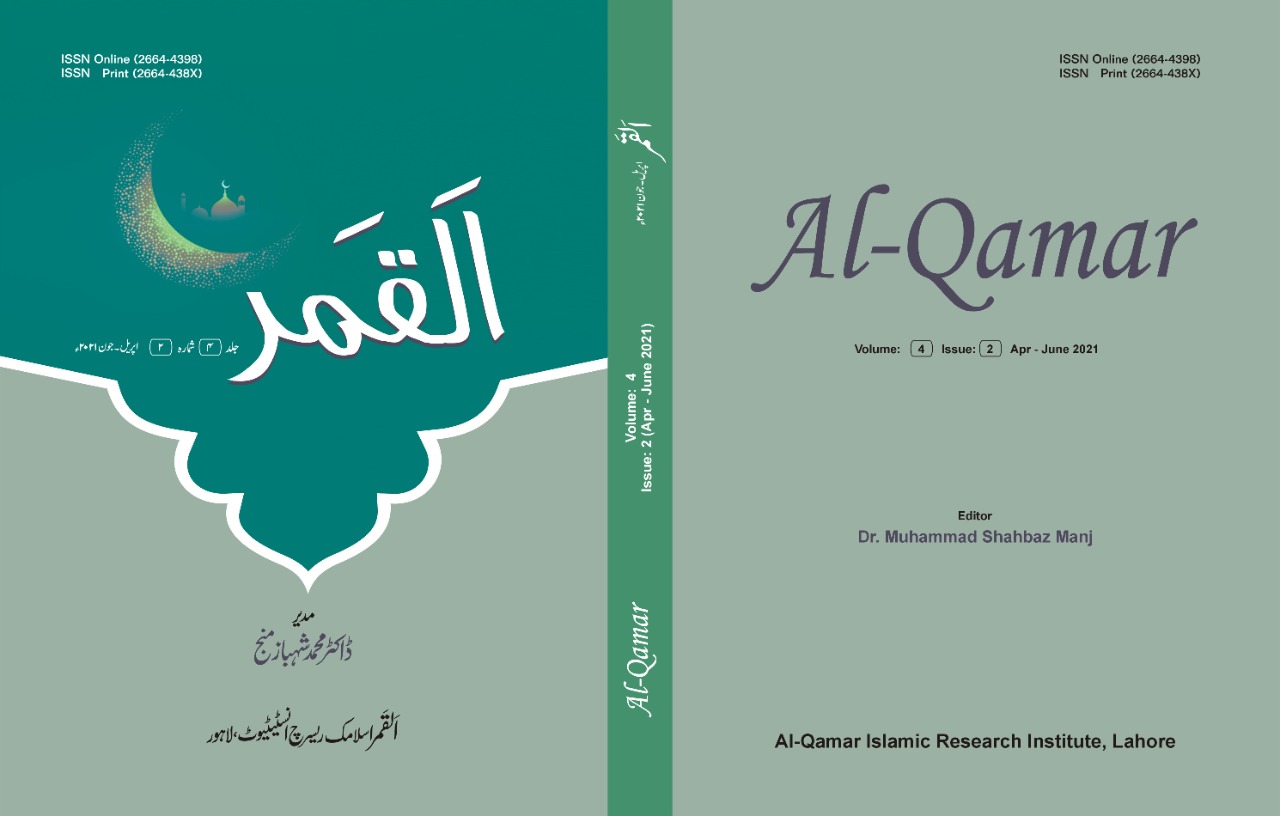 How to Cite
Muhammd Aslam Tahir, Muhammd Usman Khalid, and Dr. Syed Hamid Farooq Bukhari. 2021. "صحابہ کرام کے سوانحی حالات: "نقوش" رسول نمبر کا مطالعہ: Biographical Sketches of the Companions of the Prophet (ﷺ): A Study of 'Nuqūsh' Rasūl Number". Al-Qamar 4 (2):93-106. https://alqamarjournal.com/index.php/alqamar/article/view/577.
Copyright (c) 2021 Al-Qamar
This work is licensed under a Creative Commons Attribution 4.0 International License.