مسلم برصغیر میں مذہبی رواداری اور سماجی ترقی : سکندر لودھی کے دورِ حکومت کا خصوصی مطالعہ
Religious Tolerance and Social Development in the Muslim Subcontinent: A Study of Sikandar Lodhī's Reign
Keywords:
Muslims rulers of Sub-continent, Sikender Lodhī, tolerance, social development
Abstract
This article focusing Sikandar Lodhī's (1458-1517) reign (1489-1517) presents a study of the tolerance and social development in the Muslim Subcontinent. Introducing Lodhī's reign, it highlights Sikandar Lodhī's steps for the development of none-Muslims specially Hindus. It maintains that despite of some of his radical dealings, Sikandar Lodhī was a man of good character; he was a poet having excellent poems with the pseudonym Gulrukhī. In his 28 years rule, Lodhī devoted most of his time to the welfare of the people and the state; he used to distribute money, clothes, shawls cooked grain and food among the poor. He gave stipends to the poor Muslims and non-Muslims. He established mosques, madrassas and bazaars. He ensured justice. Education was made compulsory for the soldiers. As a result, Persian education became common even among the Hindus. He gave government jobs to Hindus. During his time, Sanskrit books were translated into Persian. There was no restriction on the spread of Hindu religious views during his empire. Some prominent Muslims themselves tried to understand the depths of Hinduism. It turns out that the government of the day allowed propagating religious ideas. The lives and deeds of Kabīr, Gurū Nānak, Sundar Dās, etc. can be understood in the context of the religious tolerance of Muslim rulers.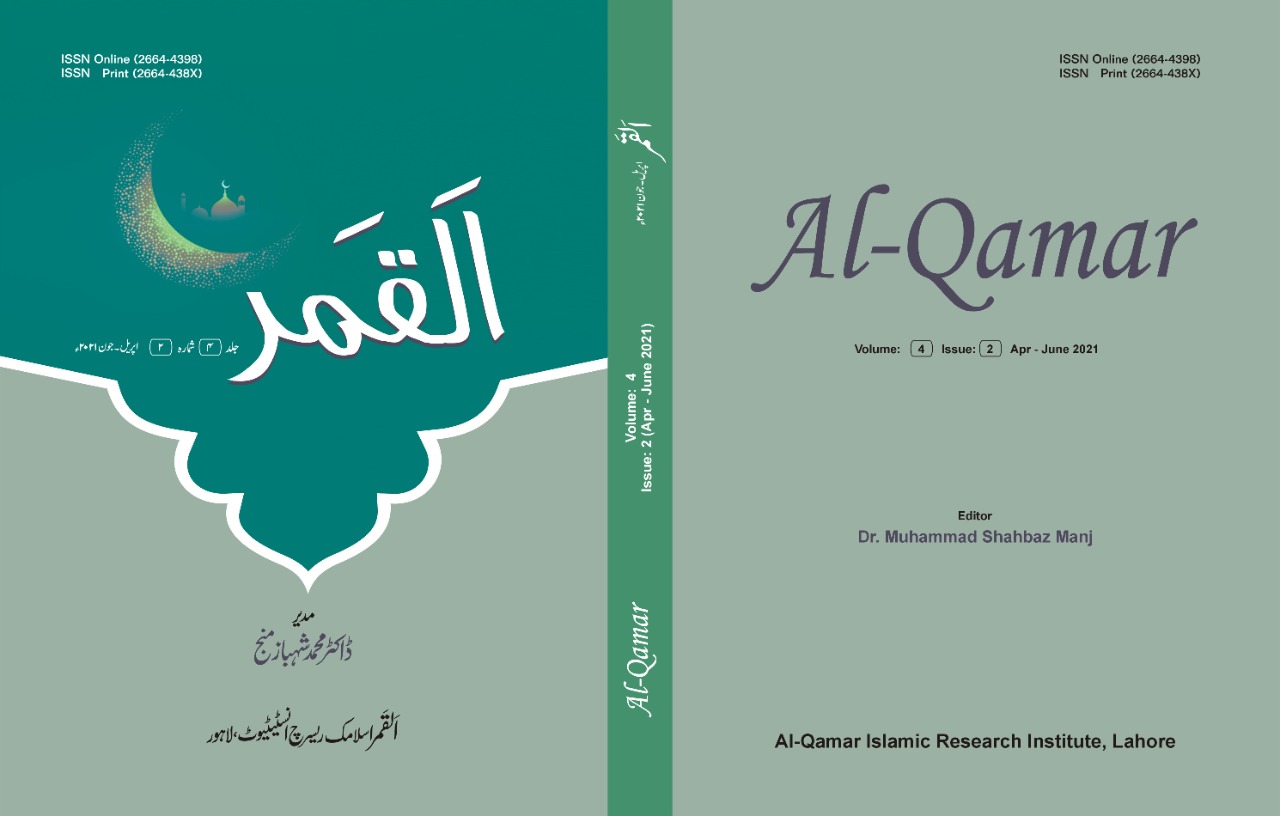 How to Cite
Dr. Munazza Hayat, Dr. Hafiz Muhammad Shahbaz, and Dr. Mian Saeed Ahmad. 2021. "مسلم برصغیر میں مذہبی رواداری اور سماجی ترقی : سکندر لودھی کے دورِ حکومت کا خصوصی مطالعہ: Religious Tolerance and Social Development in the Muslim Subcontinent: A Study of Sikandar Lodhī's Reign". Al-Qamar 4 (2):123-32. https://alqamarjournal.com/index.php/alqamar/article/view/589.
Copyright (c) 2021 Al-Qamar
This work is licensed under a Creative Commons Attribution 4.0 International License.