A Quest for Re-establishing the Society on Universal Moral Goodness: A study of Aristotelian and Islamic Ethics
Keywords:
Ethics, Greek Philosophy, Islamic moral philosophy, Character-Building, Goodness
Abstract
This research aims to build a better understanding among the Greek and Islamic ethical philosophies, in order to develop awareness across the communities, for achieving the goal of Universal moral goodness. It explores that Greek or Aristotelian philosophy revolves around a good end and the achievement of happiness. This is done through attaining moral excellence, which in itself is acquired when one practices moderation, according to the "Golden Mean'', and imbibes habits that pertain to moral development. Western Philosophy builds human excellence through presenting deontological, utilitarian, and similar doctrines. Islam's ideology of ethics revolves around a good character (Husn-ī-Akhlāq). The present study also endeavors to promote the expansion of Islamic Ethical practices instead of mere philosophy to form healthier relations among the multiple traditions across the globe. It maintains that Islam ensures practical implementation of morals through promise of reward and set highest standards of values that enjoin all human beings in unity.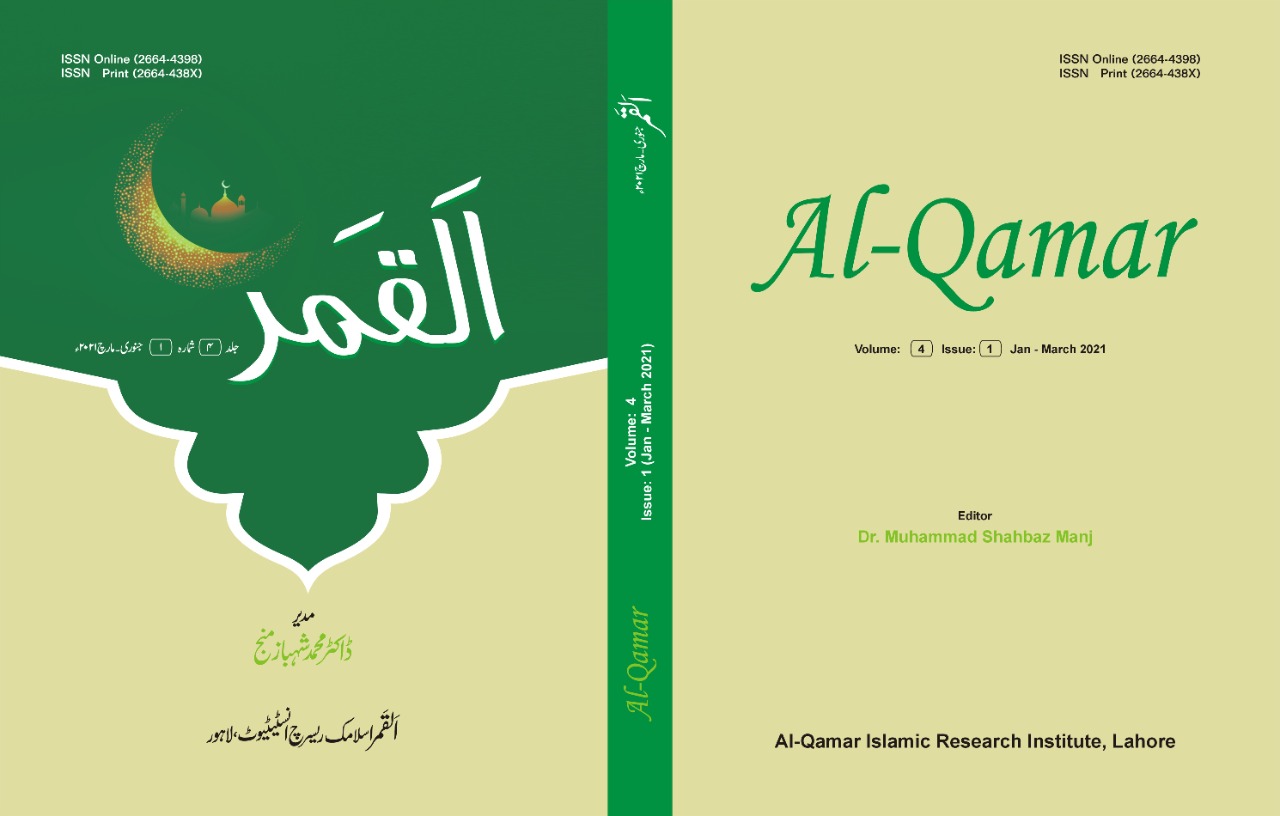 How to Cite
Dr. Nisar Ahmad, Dr. Muhammad Yaseen, and Dr. Khalid Mahmood. 2021. "A Quest for Re-Establishing the Society on Universal Moral Goodness: A Study of Aristotelian and Islamic Ethics". Al-Qamar 4 (1):89-102. https://alqamarjournal.com/index.php/alqamar/article/view/598.
Copyright (c) 2021 Al-Qamar
This work is licensed under a Creative Commons Attribution 4.0 International License.