الاجواء الشعریة فی مکة قبل الاسلام
The poetic Atmosphere in pre-Islamic Mecca
Keywords:
Poetry, Arab, Mecca, Pre-Islamic
Abstract
Pre-Islamic poetry is deliberately a criterion for the correctness and eloquence of the language, supporting the language of the Quran and its meanings, and most of this poetry was attributed to the poets of the desert. This article deals with the poetic atmosphere in pre-Islamic Mecca and sheds light on the key features of the poetry of great Meccan poets. It finds that Arabic poetry is closely allied to the history and culture of its people, the tedium of peregrine life, rising  of Islam, self-creation of the deepest senses of the Arabs, self-identity, the interaction and cross fertilization with others civilization, etc. Through this study we can see the manifestations of pre-Islamic life in all its aspects and all the news and narratives that appear in the Arab thought at that time.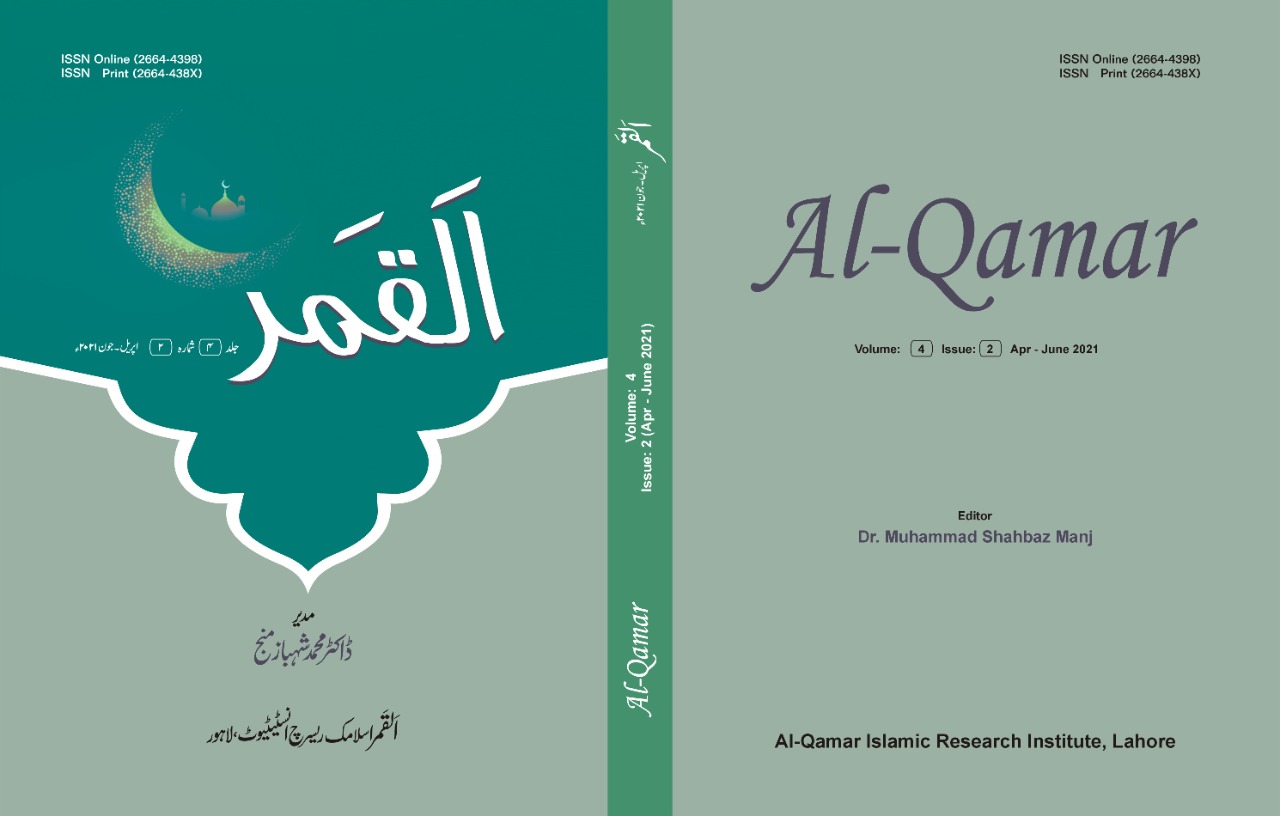 How to Cite
Dr. Imrana Shahzadi, and Maryam Siddiqa. 2021. "الاجواء الشعریة فی مکة قبل الاسلام: The Poetic Atmosphere in Pre-Islamic Mecca". Al-Qamar 4 (2):15-28. https://alqamarjournal.com/index.php/alqamar/article/view/608.
Copyright (c) 2021 Al-Qamar
This work is licensed under a Creative Commons Attribution 4.0 International License.