مصنوعی طریقہ ہائے تولید کی شرعی حیثیت: ایک تحقیقی مطالعہ
A Research Study of the Sharīʻah Status of Artificial Insemination
Keywords:
Artificial insemination, Quran, Ḥadiṭh
Abstract
This article studies the Sharīʻah status of artificial insemination. It finds that aaccording to Islamic law, artificial insemination can only be allowed with the sperm of the husband. Similarly, the wife's ovum can be fertilized with the sperm of the husband in the test tube. Similarly, one of the different methods of acting motherhood is that a man has two wives. One wife's egg is taken and fertilized by the husband's sperm and brought up in the womb of the other wife. Sharīʻah allows this inevitably. But Islam outlaws all other methods of artificial insemination. If a woman is deprived of an ovum or uterus, the husband has the right to separate from her, and if the husband is impotent wife has the right to separate from him, but if the two have such a deep emotional relationship, that they cannot separate themselves from each other, they can adopt a child.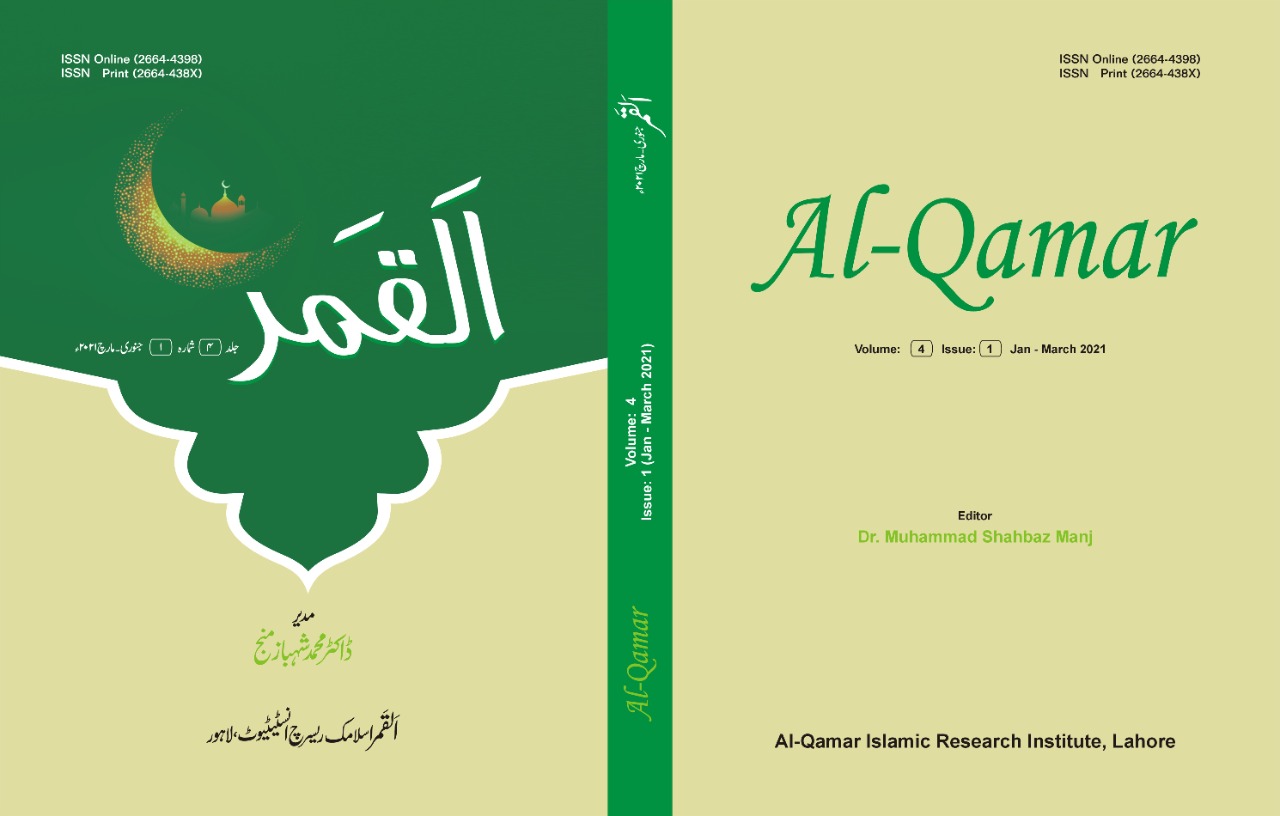 How to Cite
Dr. Fareed Ud Din Tariq, and Dr. Aijaz Ali Khoso. 2021. "مصنوعی طریقہ ہائے تولید کی شرعی حیثیت: ایک تحقیقی مطالعہ: A Research Study of the Sharīʻah Status of Artificial Insemination". Al-Qamar 4 (1):139-48. https://doi.org/10.53762/alqamar.04.02.u14.
Copyright (c) 2021 Al-Qamar
This work is licensed under a Creative Commons Attribution 4.0 International License.