انتظا ر حسین کی ناول نگاری میں اسلامی تہذیبی شعور
Realization of Islamic Culture in Intizār Hussain's Novel Writing
Keywords:
Islamic culture, realization, novels Intizār Hussain
Abstract
This paper studies the realization of Islamic culture in Intizār Hussain's Novel Writing. It argues in Intizār Hussain's novels many centuries of Indian Islamic culture and its evolution seems to breathe. That's why sensational appeal of these novels keep eternal colours out of which Islamic colour is deeply prominent. These novels can be considered such rainbow of Islamic Civilization that every color of it seems to express the meaning of Islamic Civilization and Culture and faith and functions. The deep sense of Islamic Civilization in these novels grants individuality to Intizār Hussain amongst the Novelists of the present era. He has used a fusion of declarative and symbolism that has increased the meaningfulness in his novels. The background technique of his novels is quite prominent.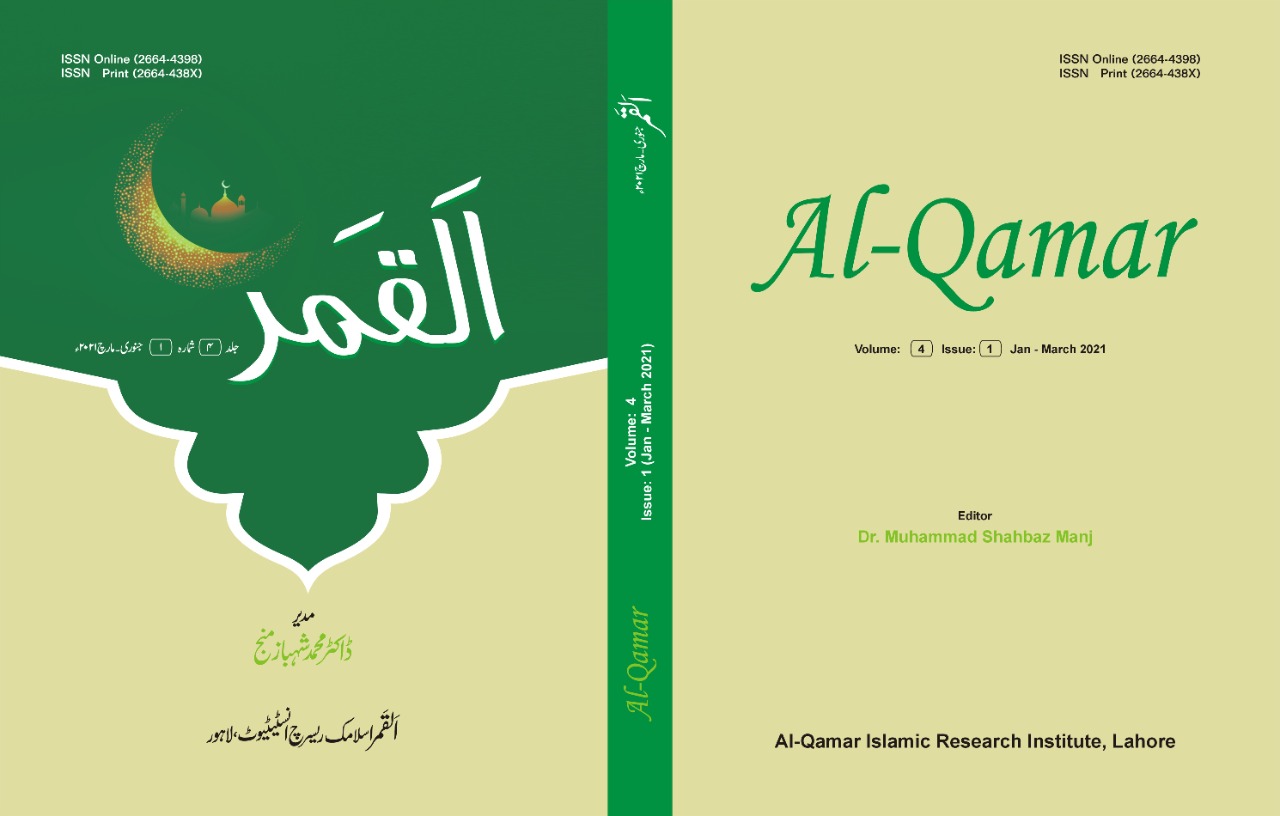 How to Cite
Shakila Jabeen, and Dr.Shahida Yousaf. 2021. "انتظا ر حسین کی ناول نگاری میں اسلامی تہذیبی شعور : Realization of Islamic Culture in Intizār Hussain's Novel Writing". Al-Qamar 4 (1):149-56. https://doi.org/10.53762/alqamar.04.02.u15.
Copyright (c) 2021 Al-Qamar
This work is licensed under a Creative Commons Attribution 4.0 International License.