عہدِ خلافتِ عثمانیہ میں فقہ اسلامی کا ارتقاء: ایک تجزیاتی مطالعہ
An Analysis of the Evolution of Islamic Jurisprudence in the Ottoman Caliphate
Keywords:
Islam, Islamic Jurisprudence, Ottoman Caliphate, Prophet, Qur'an
Abstract
This research paper is consisted of a qualitative analysis of the evolution of Islamic jurisprudence in the Ottoman Caliphate. Islamic jurisprudence is the name given to the collection of laws derived from the Qur'an and Sunnah, the basic sources of Islam. It offers a better solution to the problems caused by changes in the sphere of life. The Holy Prophet (PBUH) called for ijtihad through interpretations. The Companions rendered basic services in this regard. Jurists played an active role in the compilation and formation of Islamic jurisprudence in different Muslim periods. The Ottoman Caliphate is of great importance in the evolution of Islamic jurisprudence. They provided financial, administrative and legal patronage to the jurists. In this scholarly environment, the jurists played a vital role in the compilation and promotion of Islamic jurisprudence with keen interest. In this regard, in addition to new texts, commentaries and footnotes of basic books of jurisprudence were written. There is a need to bring to light the Islamic jurisprudence that was being written during this period so that the way to further use it could be paved. The following research article has been compiled to fulfill this present day need of the intellectual world.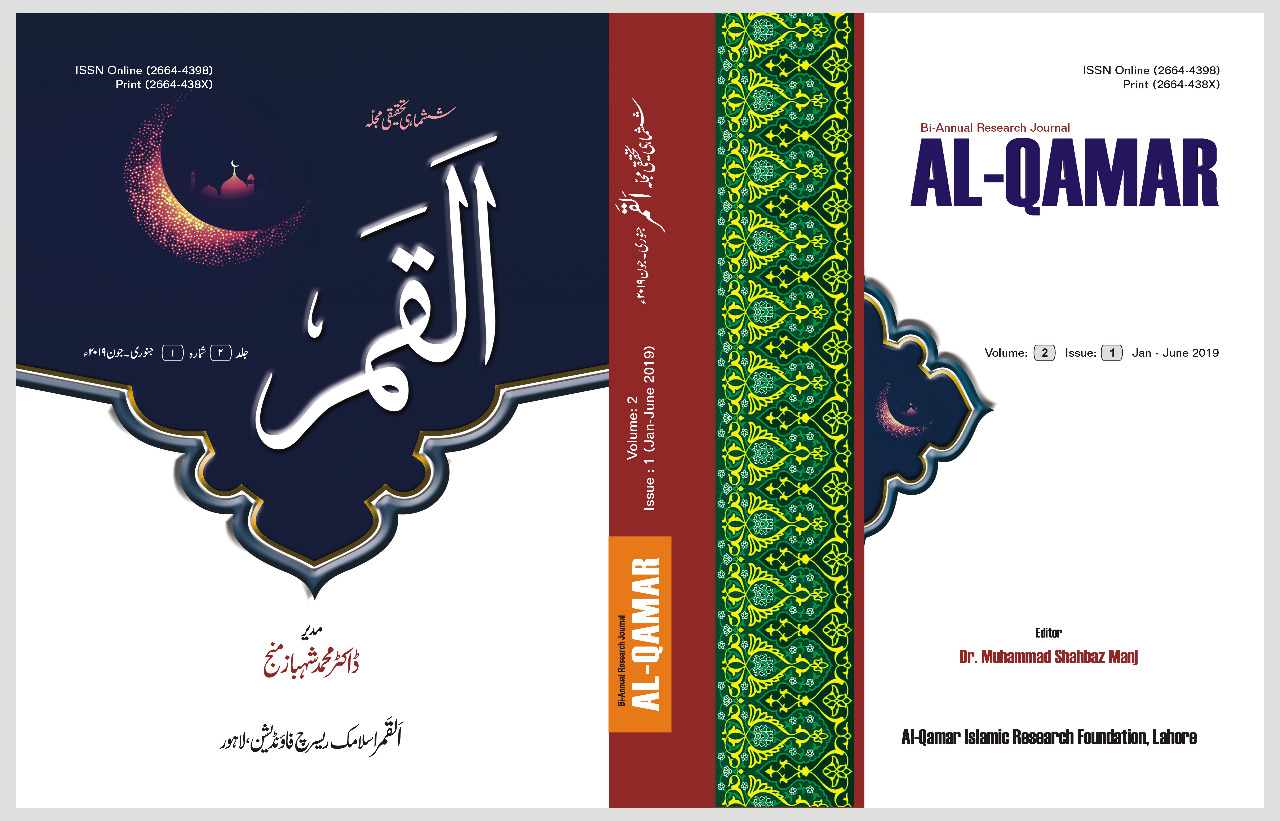 How to Cite
Riasat Ali, Dr. Shagufta Naveed, and Saqib Ali. 2019. "عہدِ خلافتِ عثمانیہ میں فقہ اسلامی کا ارتقاء: ایک تجزیاتی مطالعہ: An Analysis of the Evolution of Islamic Jurisprudence in the Ottoman Caliphate". Al-Qamar 2 (1):373-92. https://alqamarjournal.com/index.php/alqamar/article/view/636.
Copyright (c) 2019 Al-Qamar
This work is licensed under a Creative Commons Attribution 4.0 International License.