بر صغیر کی سیرت نگاری میں مطالعہ ادیان کی بحثیں
Discussions on the Study of Religions in the Seerah Writing of the Subcontinent
Keywords:
Seerah writing, religions, subcontinent, Holy Prophet
Abstract
The Quran and the Seerah of the Prophet are the two main themes that are the main point of Muslim justification. The concern of Muslims and their abilities and all their efforts revolve around this axis. A large number of the subject derived from these two topics and the Muslims rendered valuable services which are a source of pride for the Nation of Islam. Seerah writing is the lifeblood of the Muslim soul. People consider it a blessing to include themselves in Seerah writers. The purpose of this research is to explore the study of religions in the Seerah writing of the subcontinent and explain the point of Orientalists, Christianity, Judaism, Magianism, and Zoroastrianism in the perspective of Seerah , and also highlight the opinions and approaches of an expert of comparative religion in the field of seerah. Muslims have expressed their literary and intellectual abilities on Seerah-e-Taiba from a different perspective. The nature of this study is descriptive.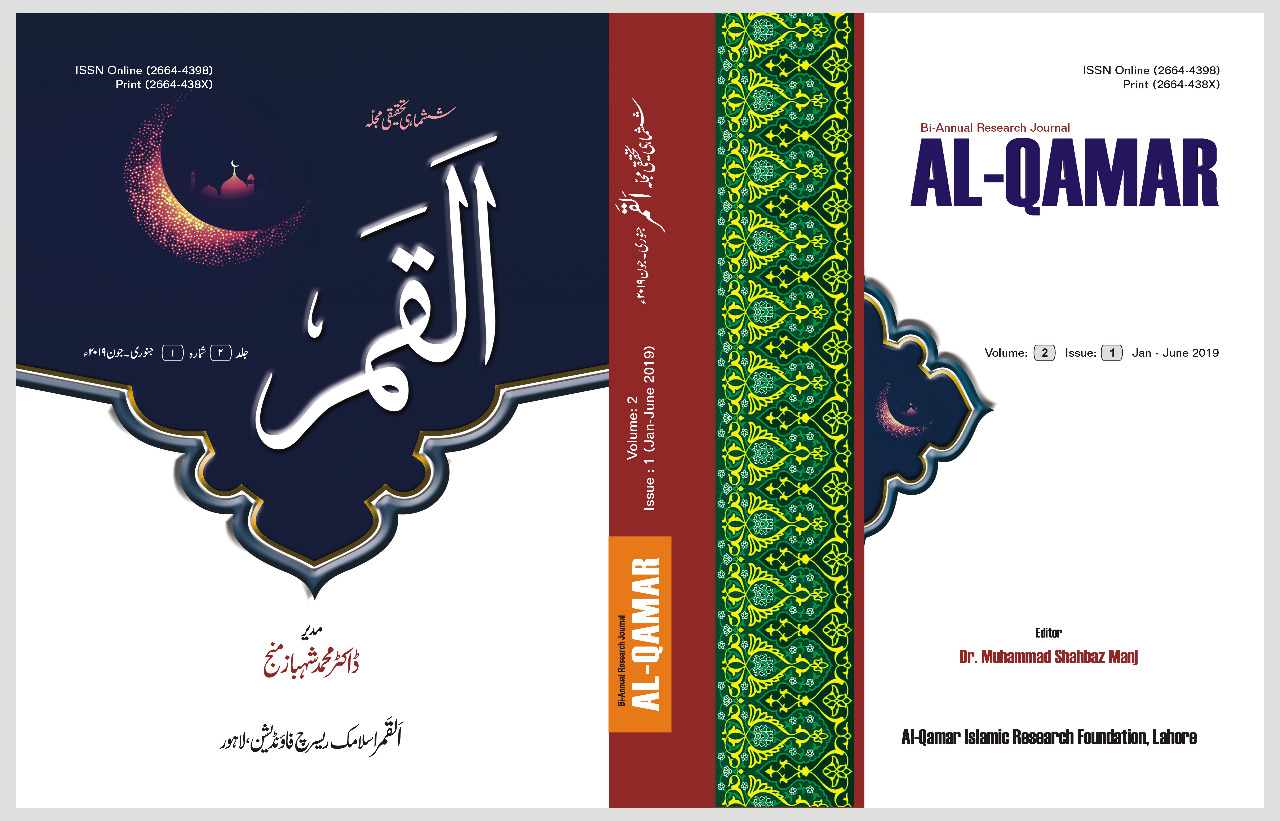 How to Cite
Kausar Muhammad Din, Uzma Abbas, and Samreena Gulzar. 2019. "بر صغیر کی سیرت نگاری میں مطالعہ ادیان کی بحثیں: Discussions on the Study of Religions in the Seerah Writing of the Subcontinent". Al-Qamar 2 (1):413-30. https://alqamarjournal.com/index.php/alqamar/article/view/871.
Copyright (c) 2019 Al-Qamar
This work is licensed under a Creative Commons Attribution 4.0 International License.