اثباتِ جرم میں طبِ نظری کی شرعی حیثیت
Sharīʻah Status of Pathology in Affirmation of Crime
Keywords:
Shariah, Qazi, Pathology, Crime, Medical Science
Abstract
Islam lays down the principles of justice for successful social life. Islamic shariah has established an effective judicial system to ensure a successful social life. The study of the holy Quran and Hadith develops the conscience of a common Muslim to judge right from wrong. The need of a Qazi (judge) for arbitration arises in the event of dispute among individuals. In judicial proceedings arguments and evidence alongside proofs and witnesses are of prime importance. Advancement in medical science has developed the branch of pathology in which disease is diagnosed through the examination of human tissues, cells, urine, blood, saliva etc. ln the affirmation of crime pathology is very helpful. It helps to establish the affirmation or negation of crime through the examination of body fluids like urine, blood, saliva etc.In judicial system its well-known form is post-mortem which helps determine the cause of death. Besides this in rape cases the importance of pathology cannot be ignored. It is also helpful in the investigation of use of narcotics. This is investigation based on chemical analysis in which chances of error are minimal. That is why, in Islamic shariah, in the process of investigation of crime, an analogy has been drawn and pathology has been admitted as a genuine source of evidence. Today many judicial decisions are being made on the basis of medical science.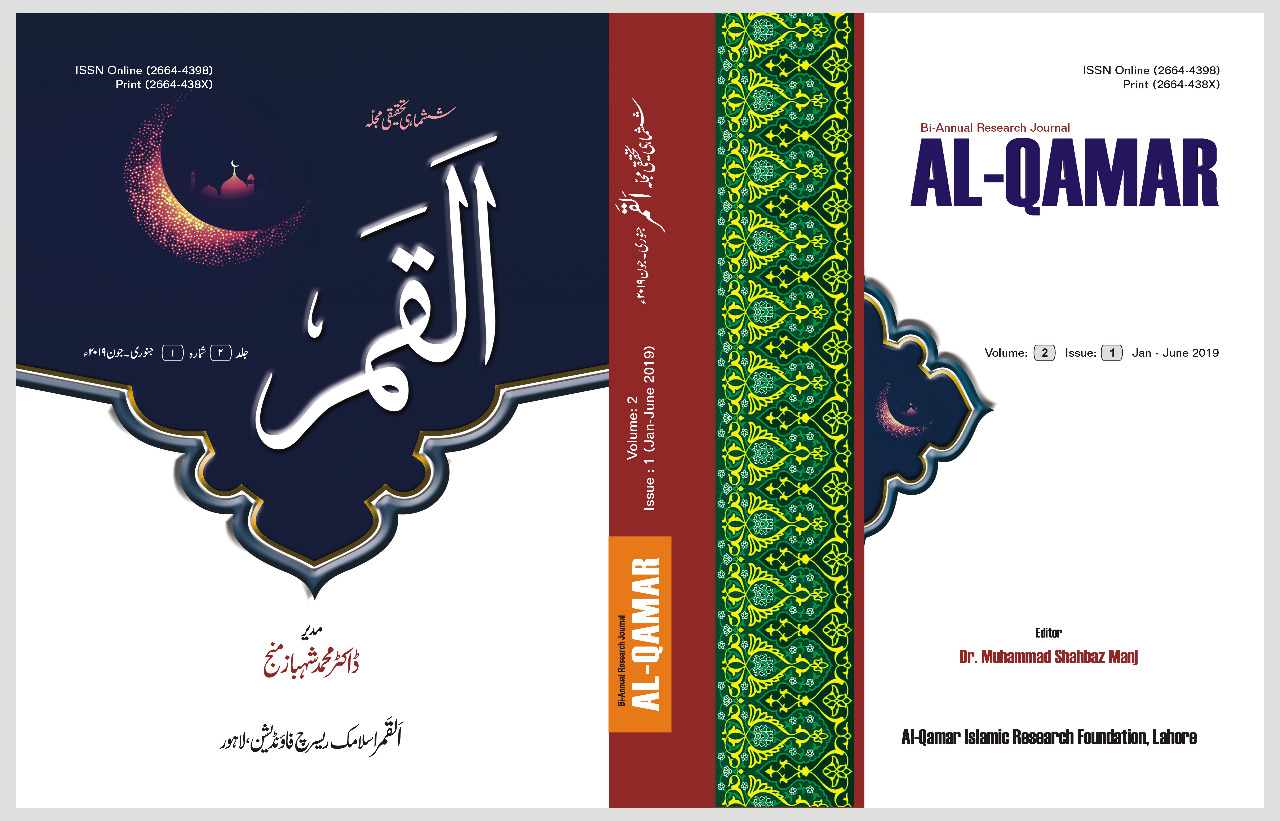 How to Cite
Fozia Naeem, and Dr. Hafiz Masood Qasim. 2019. "اثباتِ جرم میں طبِ نظری کی شرعی حیثیت: Sharīʻah Status of Pathology in Affirmation of Crime ". Al-Qamar 2 (1):483-96. https://alqamarjournal.com/index.php/alqamar/article/view/908.
Copyright (c) 2019 Al-Qamar
This work is licensed under a Creative Commons Attribution 4.0 International License.