حلال سیاحت :امکانات و مشکلات کاجائزہ
Halal Tourism Industry in Pakistan; Potential and Prospects
Keywords:
Halal tourism, Islam sharia, Muslim tourist needs.
Abstract
The purpose of this study is to give an overview of the concept of halal tourism and the fulfillment of the needs of Muslim tourists in halal tourism. The purpose of the development of halal tourism is to provide greater convenience for Muslim tourists to still be able to carry out their worship while traveling, showing that the most basic needs that are prioritized to be fulfilled in halal tourism are closely related to the activities of worship. There are at least 6 basic needs that Muslims need in their daily lives including when doing tourist activities, namely the need to purify with water, facilities for worship, halal food, tourist activities that do not conflict with Islamic values, Ramadan services, and recreational facilities/services with privacy. But please note that Muslims have heterogeneity in religious practice and obedience, so that the needs of each individual in traveling basically varies depending on their respective religious practices and obedience, so many parties propose the preparation of guidelines/provisions of minimum standards of needs of Muslim tourists that must be fulfilled.
References
Bukhari, Muhammad Bin Ismail, Sahih Bukhari( Beirut: Dar ul hadith, 1408AH) Hadith # 2996
https://www.express.pk/story/2154088/6/ accessed on 13/04/2022
Al-Anaam, 06:11
Al-namal,, 27:69
Al-Ankaboot ,29:20
Al-Hajj,22:46
Pew Research Center, 2017b
https://dailyjang.com.pk/news/1026135,accessed on 24/02/2021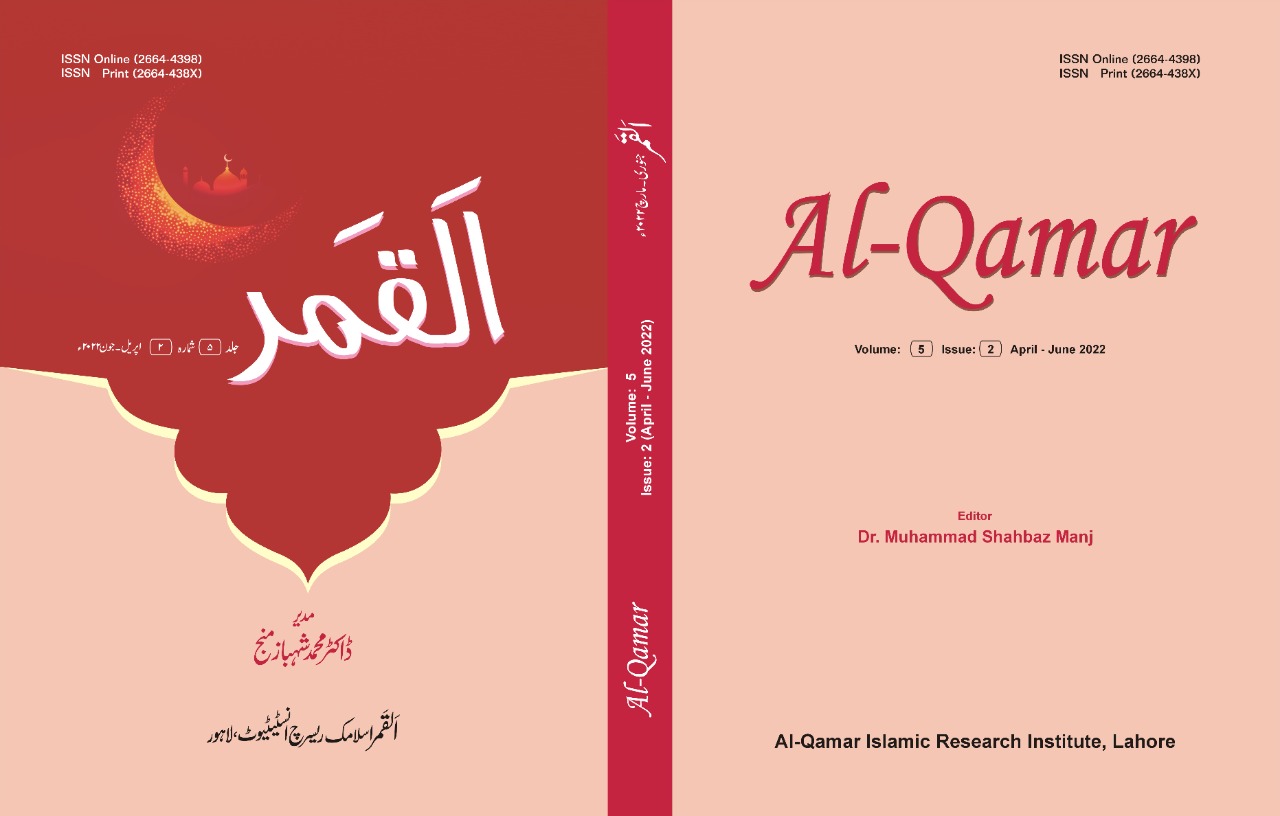 How to Cite
Fakhar ud din, and shohab khan. 2022. "حلال سیاحت :امکانات و مشکلات کاجائزہ: Halal Tourism Industry in Pakistan; Potential and Prospects". Al-Qamar 5 (2):219-26. https://alqamarjournal.com/index.php/alqamar/article/view/1051.
Copyright (c) 2022 Al-Qamar
This work is licensed under a Creative Commons Attribution 4.0 International License.