حقیقۃ المال فی ضوء آراء الفقہاء الاربعۃ
Reality of Māl: A Study of the Opinions of four Jurists
Keywords:
Māl, Sharīʻah, Lawful earning, Business, Four Jurists
Abstract
Muslims are demanded to perform all their wealth (Māl) related religious obligations by their lawful earnings. Lawful earnings depend upon the conformity of business transactions with the laws of Sharīʻah. From this perspective Māl (wealth) occupies very important position in Islamic Sharīʻah. As for as the reality of Māl is concerned, we find different connotations; it has been interpreted as 'wealth', 'rights', 'profit' etc. The present study is an effort to foreground the conceptual genuineness of 'Māl' conforming to the authorized viewpoint of the four elite Islamic Jurists. It explores whether profits or rights are the integral part of 'Māl'?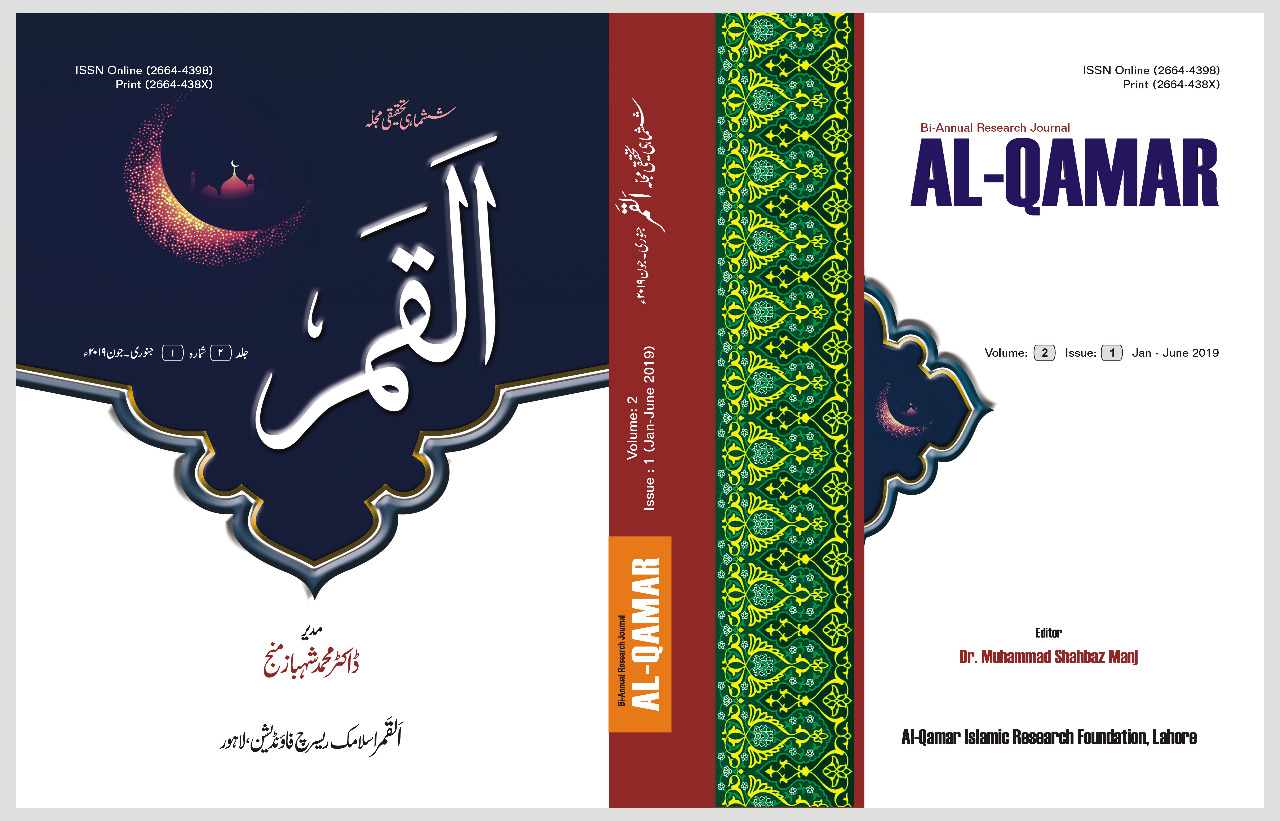 How to Cite
Dr. Muhammad Haroon. 2019. "حقیقۃ المال فی ضوء آراء الفقہاء الاربعۃ: Reality of Māl: A Study of the Opinions of Four Jurists". Al-Qamar 2 (1):1-14. https://alqamarjournal.com/index.php/alqamar/article/view/217.
Copyright (c) 2019 Bi-Annual Research Journal"Al-Qamar"
This work is licensed under a Creative Commons Attribution 4.0 International License.