خواجہ فخر الدین دہلوی: خدمات اورسماجی اثرات
Khwājah Fakhr-ud-Dīn Dehlavī: Services and Social Impact
Keywords:
Khwājah Fakhr-ud-Dīn Dehlavī, services, impact
Abstract
This article studies Khwājah Fakhr-ud-Dīn Dehlavī's (1717-1784) services and their impact on the society. It explores that Dehlavī worked hard to promote the accurate Islamic teachings based on Quran and Sunnah of the Prophet. He revealed the awareness of what true faith and what the believer's relationship with his Lord was! He tried his best to save the society from instability by creating interfaith and intra-faith harmony. He conveyed his message to the royal palaces and apprised the rulers of their weaknesses. He authored several books on reforming beliefs and morals of the masses. He brought Shia sect closer to him. His hard work greatly helped to confiscate intolerant attitudes from the society.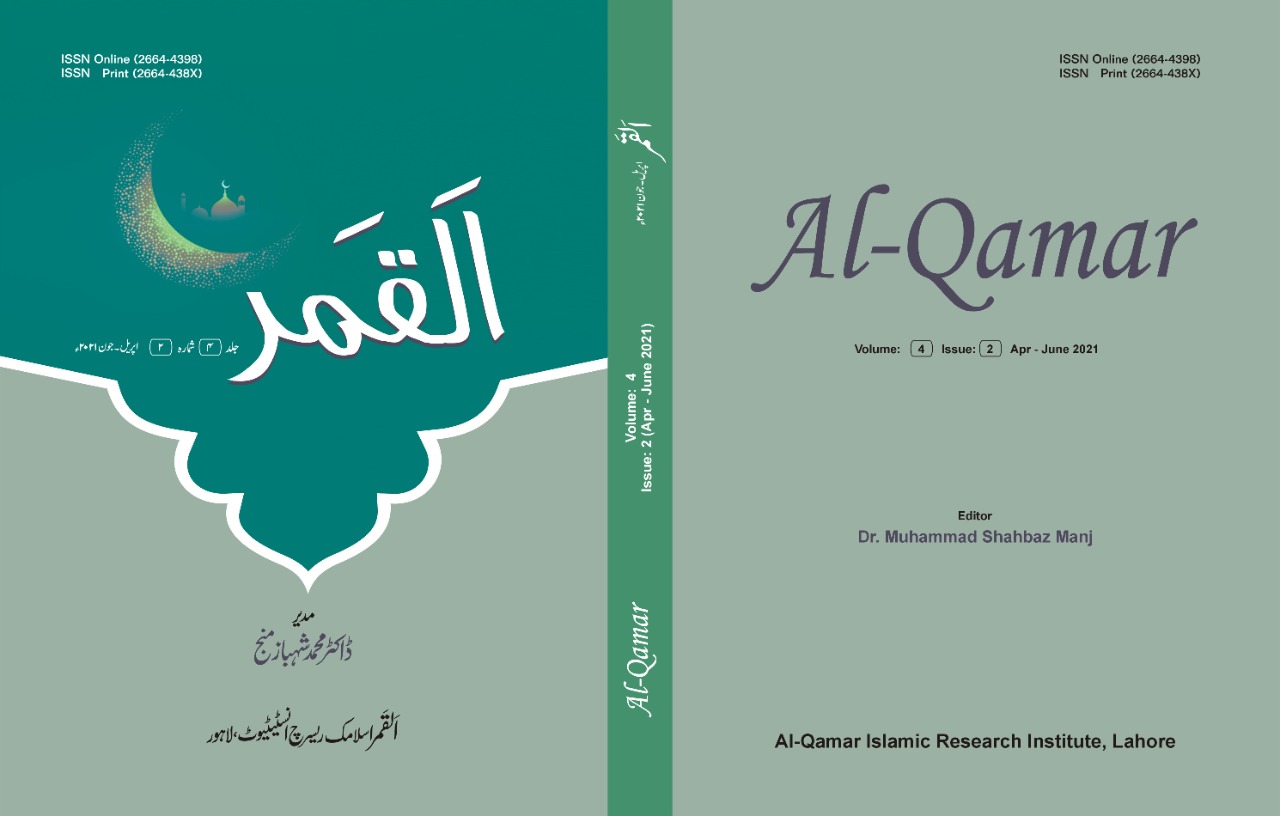 How to Cite
Sadia Noreen, Dr. Humayun Abbas, and Muhammad Amir Hamza. 2021. "خواجہ فخر الدین دہلوی: خدمات اورسماجی اثرات: Khwājah Fakhr-Ud-Dīn Dehlavī: Services and Social Impact". Al-Qamar 4 (2):33-42. https://alqamarjournal.com/index.php/alqamar/article/view/486.
Copyright (c) 2021 Al-Qamar
This work is licensed under a Creative Commons Attribution 4.0 International License.