اسلام میں جنگ کے آدابِ:منتخب اُردوتفاسیر کا مطالعہ
Etiquettes of War in Islam: A Study of Selected Urdu Commentaries of the Quran
Keywords:
Etiquettes of war, Quran, Urdu commentaries
Abstract
Etiquette of war has been an important topic of discussion in various circles from the very beginning. This debate has become increasingly important in modern times. It is said by the opponents of Islam that Islam and Muslims have abandoned the etiquette of war and allowed oppression and aggression. Among the Muslim scholars who have contributed to this debate is a section of Qur'ānic commentators. This article presents a study of Urdu commentaries on the subject under consideration. Six Urdu commentaries have been selected for this study. Arguments quoted from selected Urdu commentaries reveal that infidels with whom the Muslims have a peace treaty cannot be fought unless they themselves have broken the covenant, nor can the people of the enemy who take refuge in them be killed. Reconciliation with the infidels will not be initiated during the war, unless there is a great compulsion, but if there is an offer of peace from the infidels, it will not be rejected. Non-combatants will not be killed intentionally. It is not permissible to cut down or damage trees and crops from enemy territory on the basis of retaliation alone, although war tactics can be used to cut down trees that impede military movement. No human will be burned alive or burned in the fire after death. However, the use of firearms in modern times is not against the etiquette of war in Islam. Orientalists have objected that Muslims were naturally prone to looting and war but the Qur'ānic words "وَهُوَ كُرْهٌ لَكُمْ" depicts that they dislike war. It is clear from this study that in the selected Urdu commentaries, a successful attempt has been made to prove the moral superiority of Islam and Muslims regarding etiquettes of war.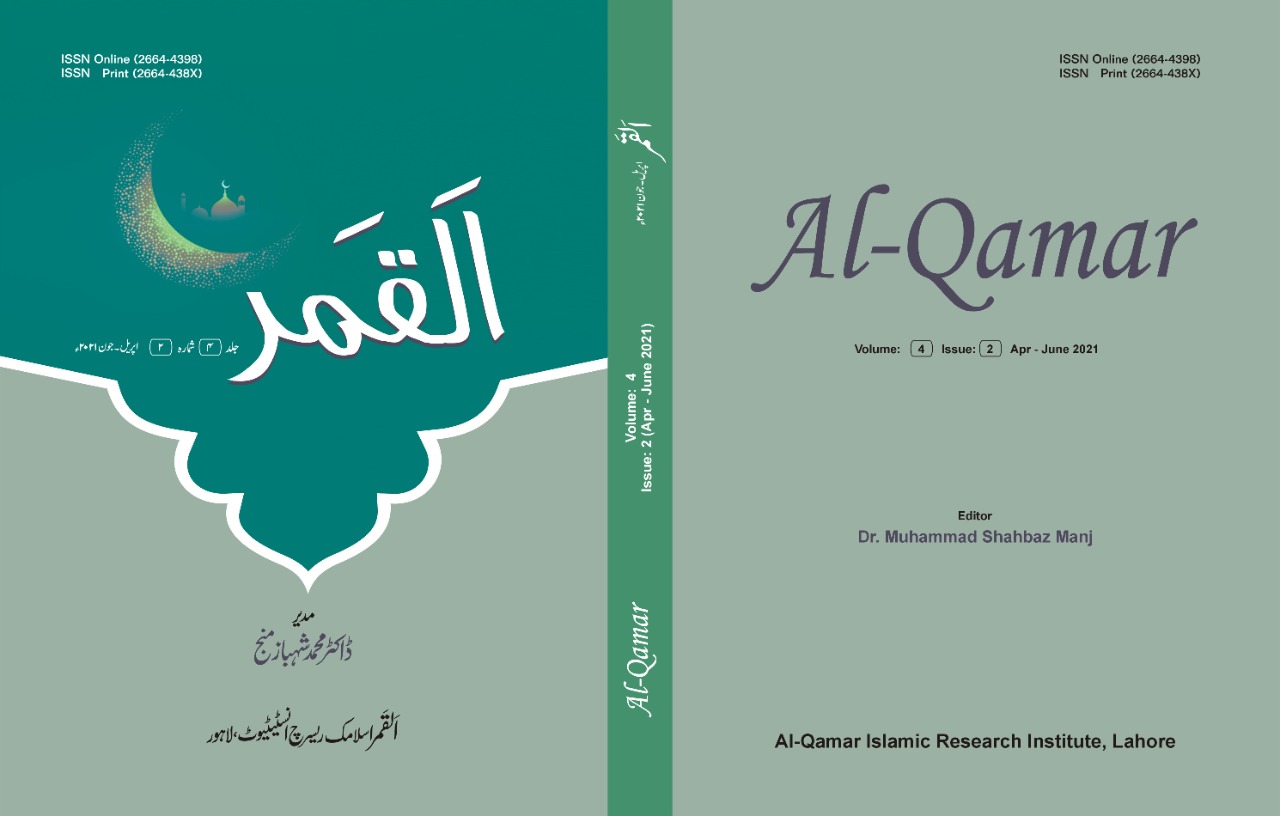 How to Cite
Muhammad Shafique Ahmed, and Professor Dr. Mustafeez Ahmad Alvi. 2021. "اسلام میں جنگ کے آدابِ:منتخب اُردوتفاسیر کا مطالعہ : Etiquettes of War in Islam: A Study of Selected Urdu Commentaries of the Quran". Al-Qamar 4 (2):187-96. https://alqamarjournal.com/index.php/alqamar/article/view/593.
Copyright (c) 2021 Al-Qamar
This work is licensed under a Creative Commons Attribution 4.0 International License.