Historical Palestinian Conflict, Ottomans, Zionism, and the Religious Formation of Israel
Keywords:
Palestine, Israel, Romans, Crusaders, Ottomans
Abstract
Palestine has been a land that has been important to three religions: Judaism, Christianity, and Islam. Jews consider it their Holy Land or the Promised Land of "Eretz Israel", making this land a focal point of Jewish national identity. For both Jews and Christians, this land is the birthplace of Jesus and the birthplace of Judaism and Christianity. For Muslims, the Al-Aqsa Mosque in Jerusalem was the place where the Prophet Muhammad went on his night journey, of Mai'raj. This has attracted many pilgrims, scholars, and monks to this area of the Middle East Many kings and kingdoms have taken control of Palestine throughout history from Canaanites in the late Bronze Age, to Alexander the Great in 330 BCE, to the Romans in 70 CE, to the earliest Muslims in 640 CE, and the Crusaders in the 12th century, to the British for a small time in the 20th century, and to present day Israel. The state of Israel was formed out of a series of fights and conflicts in this land. Palestine is now a centre of many political activities with the most notable and notorious one being the conflict between the states Palestine and Israel. In order to understand Palestinian history regarding how the entire Palestine-Israel conflict started, the starting point should be the Ottoman Empire. The events of the Ottoman Empire had a great role in shaping Palestine as we see today.
References
Studies on Palestine during the Ottoman Period" ed. Moshe Maoz (Jerusalem, 1975), 142-63
Beshara Doumani, Rediscovering Palestine: Merchants and Peasants in Jabal Nablus, 1700-1900 (Berkeley, 1995), 94
Norman A. Stillman, The Jews of Arab Lands (1979), 361
Elon, Amos (1975). Herzl, pp. 400–01, New York: Holt, Rinehart and Winston. ISBN 978-0-03-013126-4.
Arslan, op. cit., p. 95
Laqueur, op. cit. p. 95
Lowenthal, the Diaries, op. cit., pp. 339-343
Lowenthal, the Diaries, p. 339
Öke, op. cit., p. 89; Türk, op. cit., p. 78
Friedman, op. cit., p. 141
Öke, op. cit., p. 112, 23 Ibid., p. 113
Journal of the history of International Law 19 (2017) 246–273, Leon Trotsky and the Prohibition against Secret Treaties, John Quigley
https://www.un.org/unispal/history2/origins-and-evolution-of-the-palestine-problem/part-i-1917-1947/
https://en.wikipedia.org/wiki/Hogarth_Message
Leonard Stein, the Balfour Declaration (London, 1916), 633.
Note, Documents on British Foreign Policy 1919–1939, 1st series (London: Her Majesty's Stationery Office 1952), vol. 4, 251
https://www.history.com/topics/world-war-i/u-s-entry-into-world-war-i-1#:~:text=When%20World%20War%20I%20broke,supported%20this%20policy%20of%20nonintervention.&text=The%20U.S.%20officially%20entered%20the%20conflict%20on%20April%206%2C%201917.
Viorst Milton (18 December 2007). Storm from the East: The Struggle Between the Arab World and the Christian West
Abu-Lebdeh, Hatem Shareef (1997). Conflict and Peace in the Middle East: National Perceptions and United States-Jordan Relations
https://israeled.org/volume-x-series-a-july-1920-december-1921/
Mousa Suleiman, (1978). "A Matter of Principle: King Hussein of the Hijaz and the Arabs of Palestine". International Journal of Middle East Studies. 9 (2): 184–185.
Höpp, Gerhard; Wien, Peter (2010). "The Suppressed Discourse: Arab Victims of National Socialism". In Liebau, Heike; Bromber, Katrin; Lange, Katharina; Hamzah, Dyala; Ahuja, Ravi (eds.). The World in World Wars: Experiences, Perceptions and Perspectives from Africa and Asia. pp. 214-215
Gerd Nonneman (2002). "Saudi–European relations 1902–2001: a pragmatic quest for relative autonomy". International Affairs. 77 (3): 638
Gamal Hagar (1981). Britain, Her Middle East Mandates and the Emergence of Saudi Arabia, 1926-1932: A Study in the Process of British Policy-making and in the Conduct and Development of Britain's Relations with Ibn Saud (PDF) (PhD thesis). University of Keele. 41.
https://www.theguardian.com/world/2018/may/27/british-arms-exports-israel-new-record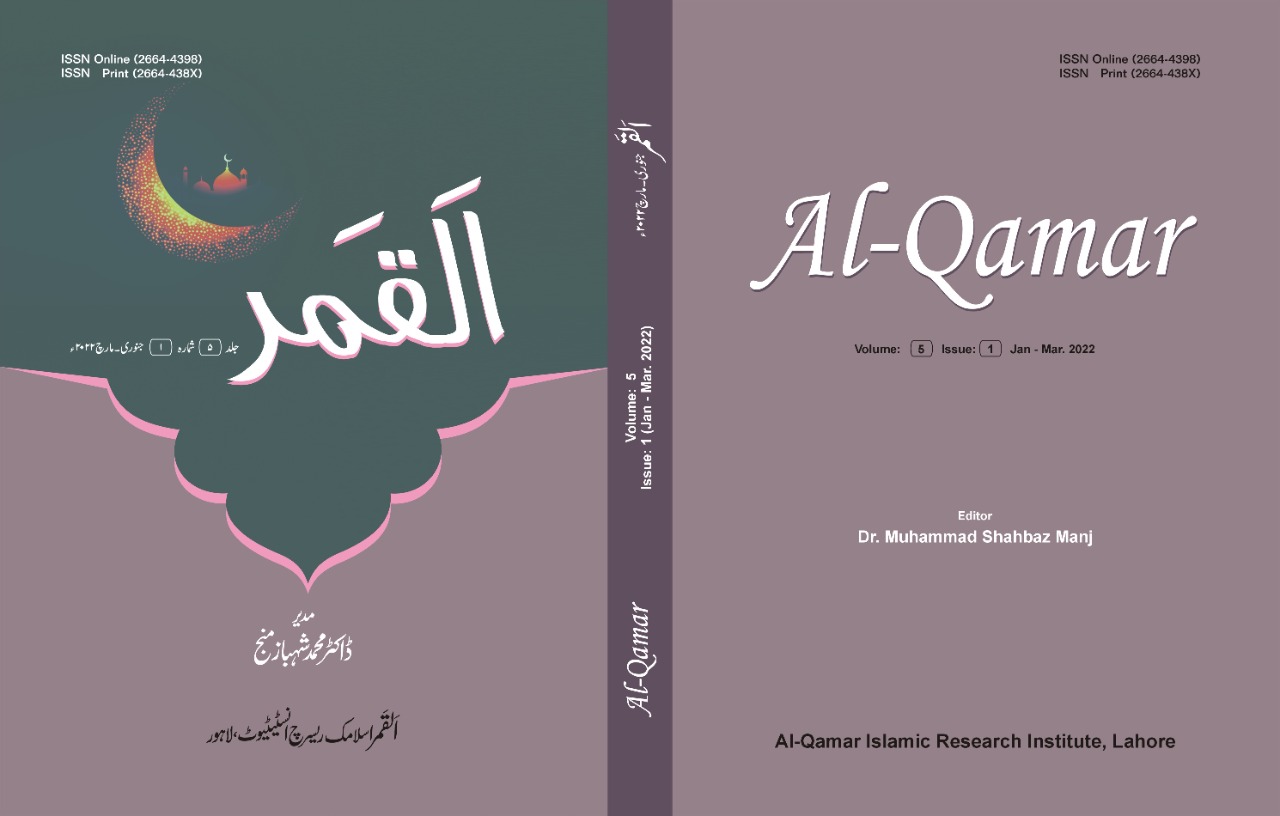 How to Cite
Dr. M. Omer Farooq Saeed. 2022. "Historical Palestinian Conflict, Ottomans, Zionism, and the Religious Formation of Israel". Al-Qamar 5 (1):35-70. https://doi.org/10.53762/alqamar.05.01.e03.
Copyright (c) 2022 Al-Qamar
This work is licensed under a Creative Commons Attribution 4.0 International License.