اشیائے خورو نوش میں ای کوڈنگ کے تحت خنزیر کی چربی کے استعمال کی شرعی حیثیت
Sharīʻah Status of the Use of Pork Fat in Food by E-coding
Keywords:
Human health, pork ingredients, scientifically harmful, e-bar coding
Abstract
Allah created the universe and created things for the benefit of man. Man is a mixture of body and soul. Allah Almighty has trained man to avoid harmful things and to benefit from useful things. By doing so, man is able to protect his body, wealth, religion, intellect and soul and this is his goal. He created some things and commanded man to stay away from it. This is in view of human health and well-being, such as the beasts are forbidden to eat, pigs have also been declared as harmful to. Muslims, Jews and some groups of Christians are convinced of it being forbidden. In the present era, pigs have also been declared scientifically harmful to human health. The article under consideration relates to this matter, in which the general use of pork is reviewed. Also, pork ingredients have been reviewed to make ingredients of various human uses. There is an overview service on how to present pigs in the context of e-bar coding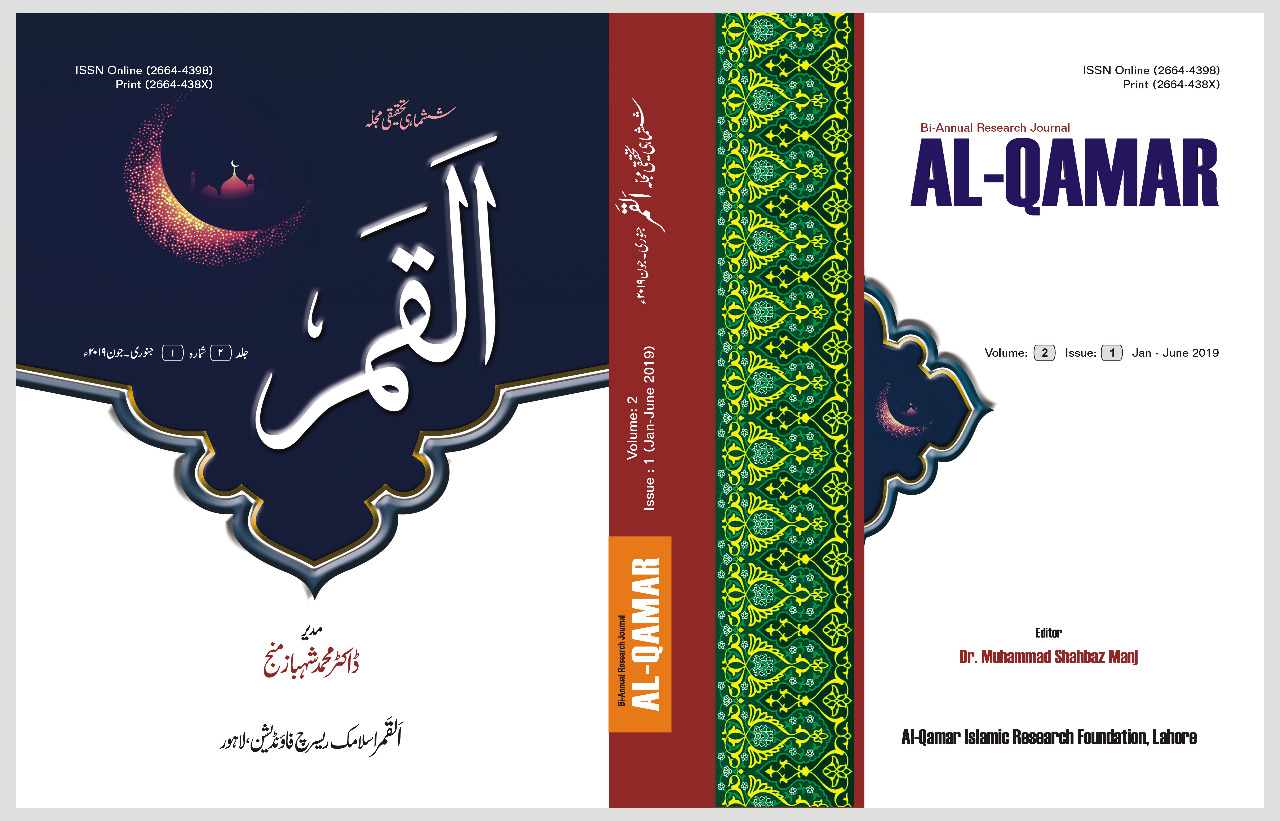 How to Cite
Muhammad Rashid, and Dr. Hafiz Muhammad Shabbir. 2022. "اشیائے خورو نوش میں ای کوڈنگ کے تحت خنزیر کی چربی کے استعمال کی شرعی حیثیت: Sharīʻah Status of the Use of Pork Fat in Food by E-Coding". Al-Qamar 2 (1):431-46. https://alqamarjournal.com/index.php/alqamar/article/view/884.
Copyright (c) 2019 Al-Qamar
This work is licensed under a Creative Commons Attribution 4.0 International License.