التفسیرالکبیر :منہجِ استدلال اور خصوصیات
Al-Tafsīr al-Kabīr: Method of Reasoning and Features
Keywords:
al-Tafsir al-Kabir, Imam Razi, Qur'an, science of Reason
Abstract
Al-Tafsir al-Kabir, also known as Mafatih al-Ghayb, which  is a special classical Islamic tafsir, written by the great Islamic philosopher, Fakhrud din Al-Razi (606 A.H). The book is an exegesis and description on the Qur'an in 32 volumes. It is recommended for use as reference book in modern works. One of his major contributions was the self-sufficiency of the intellect. He believed that proofs based on tradition (hadith) which could never lead to certainty (yaqin) however  only to presumption (zann), that is key distinction in the field of Islamic thought. Hence his acknowledgement of the primacy of the Qur'an grew since with first introduction of the Tafseer in religious section. Al-Razi's rationalism undoubtedly holds an important place in the debate of Islamic tradition on the harmonization of reason and revelation. In his later years, he also showed interest in mysticism, although this never formed a significant part of his work.Tafsir Kabir has a relation to science of Reason. Some people have passed a funny remark on this exegesis (whereas, there is everything except exegesis). But the fact is that this remark is cruelly unjust to this Tafseer because this has no equal in interpretation of the meanings of the Qurān. The prominent features of this book are:
Imam Razi has portrayed the grandeur and majesty of the Qurān in detail.
The legal prescription relating to a verse have been described with detailed reasons.
Qurānic prescription and their mysteries and expediencies have been very beautifully highlighted.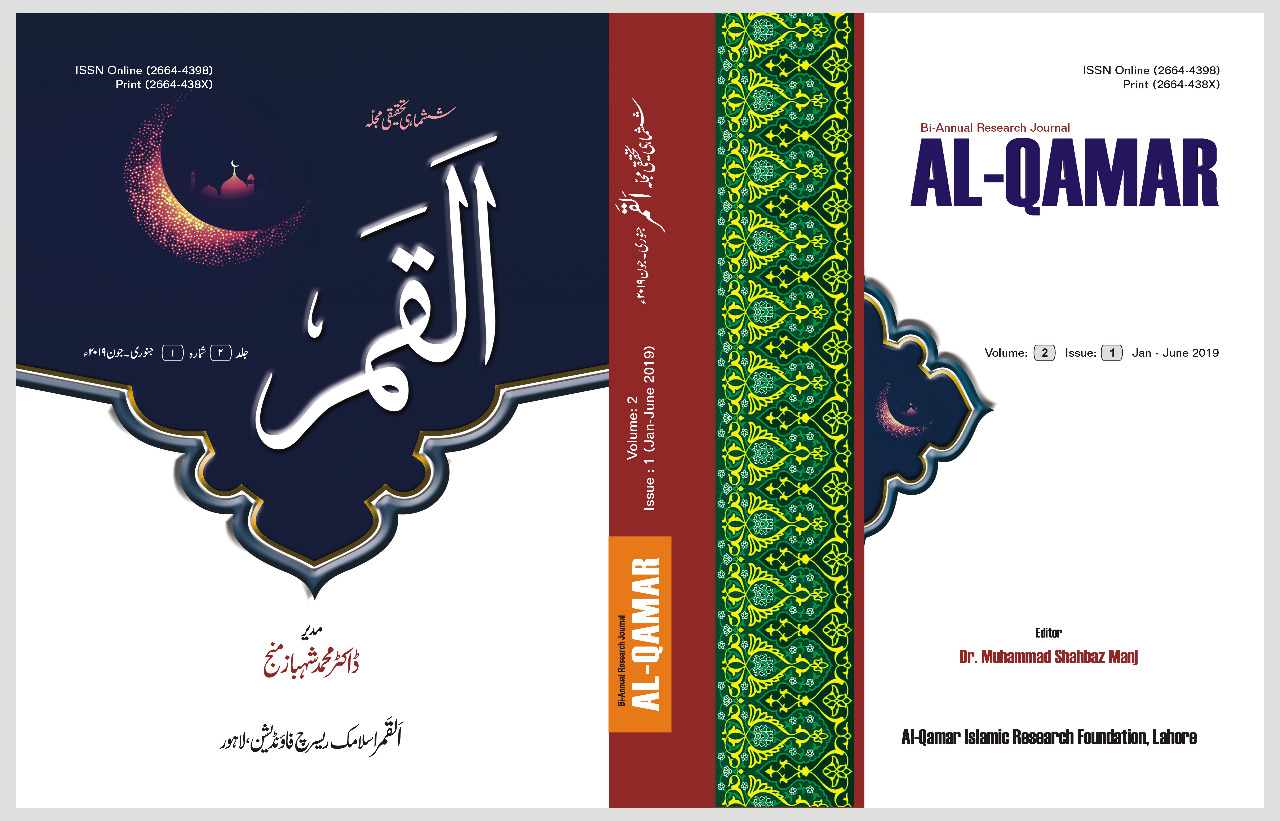 How to Cite
Muhammad Ismail Tabish, and Dr. Hafiz Muhammad Shabeer Ahmad. 2019. "التفسیرالکبیر :منہجِ استدلال اور خصوصیات : Al-Tafsīr Al-Kabīr: Method of Reasoning and Features". Al-Qamar 2 (1):447-64. https://alqamarjournal.com/index.php/alqamar/article/view/889.
Copyright (c) 2019 Al-Qamar
This work is licensed under a Creative Commons Attribution 4.0 International License.