اسلامی کلچر سے متعلق مباحث میں سلیم احمد پر محمد حسن عسکری کے اثرات
Muhammad Hassan Askarī's Impact on Saleem Ahmed in Discussions on Islamic Culture
Keywords:
Saleem Ahmad, impact, Hassan Askarī, Islamic Culture, Pakistan, criticism
Abstract
Muhammad Hassan Askarī (1919-1978), a well-known Pakistani literary critic, scholar and author, had a profound effect on many Pakistani writers. The present article explores Askarī's Impact on Saleem Ahmed (1927-1987), a prominent Pakistani author, poet and one of the few finest literary critics of Urdu criticism.  The study maintains that Ahmad due to Askarī's influence, even being a registered member of progressive school of thought, criticized progressive writers throughout his life in his discussions on Islamic culture. He followed Askarī's traditions in its letter and spirit. He looks a fan of Ibn Arabī and Rene Guenon. He is a critic of modernism of Sir Syed Ahmad Khān and Hālī. Like Askarī, he is in favor of Indo Islamic culture in Pakistan. Ahmad along with imitating and promulgating Askari's tradition also maintained and developed his own individuality in style and ideas. He also believes in literature for the sake of literature in which real life depicts.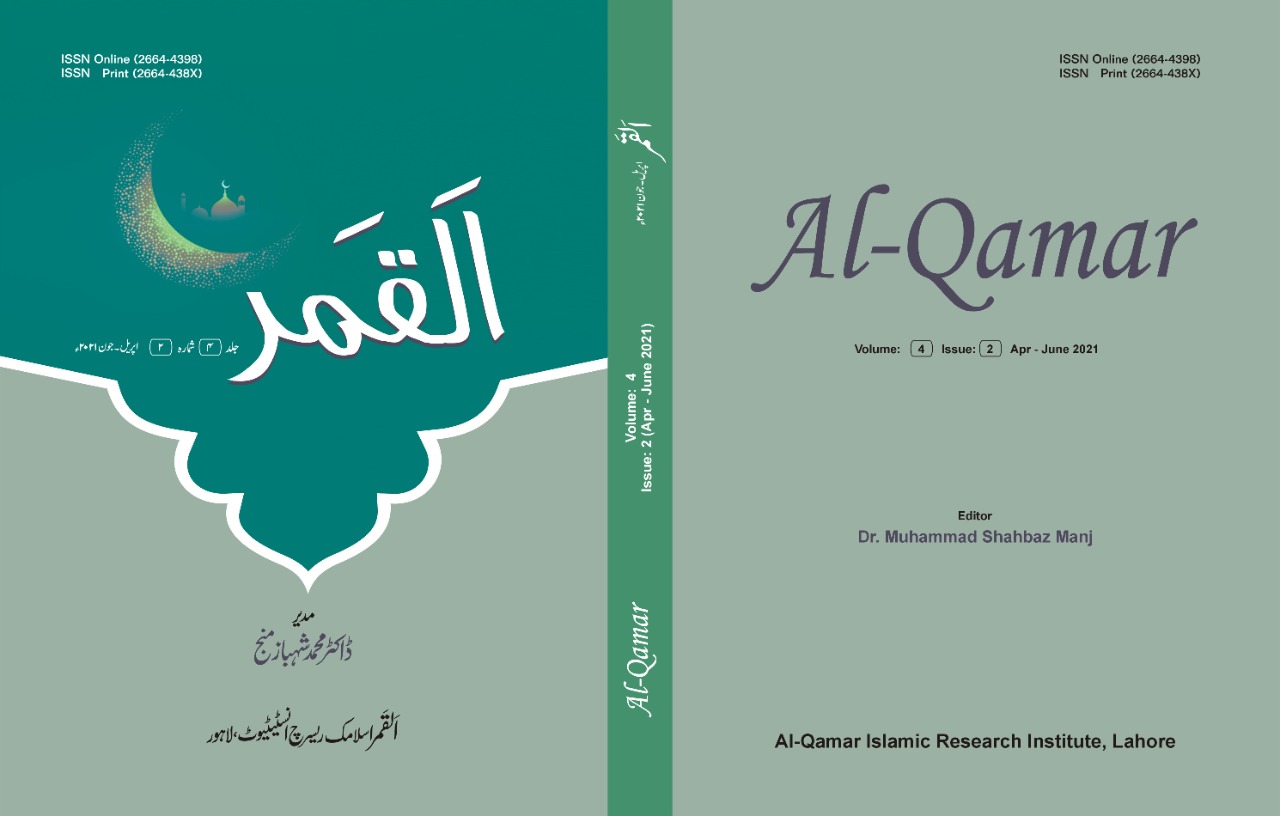 How to Cite
Ghulam Abbas, Dr. Syed Hamid Farooq Bukhari, and Dr. Sami Ullah. 2021. "اسلامی کلچر سے متعلق مباحث میں سلیم احمد پر محمد حسن عسکری کے اثرات : Muhammad Hassan Askarī's Impact on Saleem Ahmed in Discussions on Islamic Culture". Al-Qamar 4 (2):141-54. https://alqamarjournal.com/index.php/alqamar/article/view/590.
Copyright (c) 2021 Al-Qamar
This work is licensed under a Creative Commons Attribution 4.0 International License.